December 21, 2016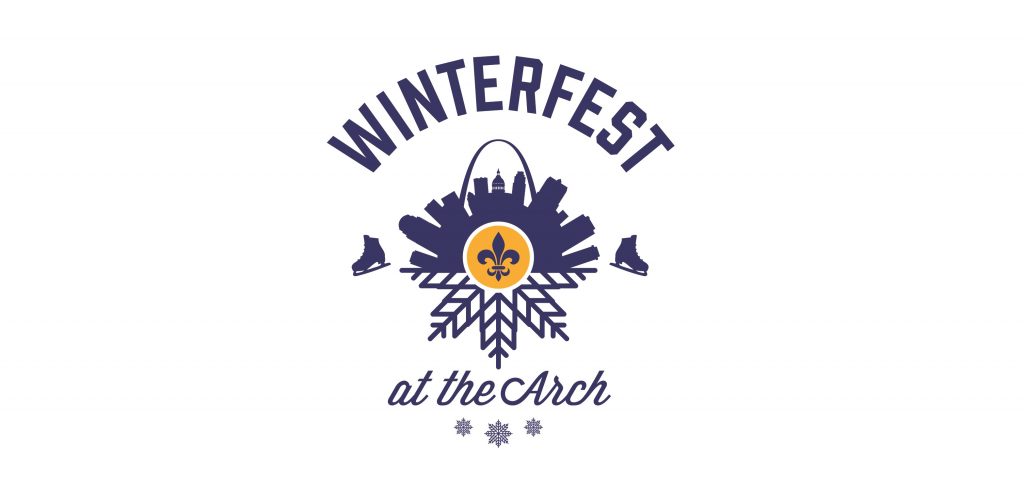 Celebrate the culmination of another year in the books and kick off the new year on the right foot (or in this case, the right skate) by taking Metro to Winterfest at the Gateway Arch.
The CityArchRiver Foundation, in partnership with the St. Louis Blues, is hosting Winterfest — a 12-day festival packed with winter activities for all ages, including a 4,200 square-foot ice rink in Luther Ely Smith Square. Don't miss this unique opportunity to skate outdoors in the heart of downtown St. Louis with the Gateway Arch as the backdrop.
The celebration begins December 27 and is open from 11 a.m. to 8 p.m. daily.
December 27
The ice rink opens to the public at 11 a.m. Enjoy music, food, giveaways and appearances and autograph opportunities with St. Louis Blues alumni throughout the day. The rink will be open from December 27 to January 8.
December 30
Adults, 21 years and older, have the chance to warm up with their favorite whiskeys inside the rotunda of the Old Courthouse at the Winter Whiskey Warm-Up. Attendance is limited to 200 attendees. The all-inclusive ticket will provide you with food and samples of some of the region's best whiskeys.
December 31
Head down to the Gateway Arch grounds to celebrate the end of 2016 in style at a family friendly New Year's Eve Event. Strap on your skates and enjoy the ice rink, fireworks, food trucks and music.
January 1
Put your competitive spirit to the test by starting the new year with a bit of good, old fashioned street hockey. The St. Louis Blues will organize a street hockey series that will consist of 24 teams split into two age brackets (7-9 and 10-12 years old). Games start at 10:30 a.m., and will be played three-on-three with a goalie using a street hockey ball.
Take Metro to Winterfest by riding MetroLink to the 8th & Pine MetroLink Station and walking to the Old Courthouse. MetroBus is also a great option with the #40 Broadway and #99 Downtown Trolley routes both serving stops near the festivities.
Download the Metro On The Go app to plan your winter adventure, check out the schedules or online TripPlanner at metrostlouis.org, or call Metro Transit Information, weekdays from 7:30 a.m. to 4:30 p.m., at 314-231-2345 or 618-271-2345.
Return to Blog
Categories:
Transit Benefits