December 23, 2014
Tech Talk: Here's the latest on Metro transit technology
Return to Blog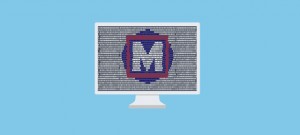 The December St. Louis Post-Dispatch live chat didn't have a specific topic, but it was clear there was one subject on everyone's minds: technology.
So, we're taking a moment to answer some of the tech questions from our live, online Q&A session to provide you with the latest updates on all of the technology projects we're working on. Here's what you can expect to see on your computer screens, phones, tablets and mobile devices in the near future.
Q: Can you give an update on the status of the real-time transit app? Thanks.
We're currently working with Trapeze, a company that specializes in transit software, to test a real-time trip planning mobile application. The app will include a trip planning feature and route schedules, and provide both scheduled and real-time next departure times. We anticipate releasing this app on Android and iPhone platforms in early 2015.
In September, we added a new real-time feature to Metro's desktop TripPlanner. This feature allows customers to view bus positions in real time for all 75 bus routes in the St. Louis region. In addition to pinpointing where a MetroBus vehicle is on a route, you can also find the current status of a particular bus route (on-time, early, late or no information available) and plan accordingly.
Metro transit is also developing other forms of mobile technology, including: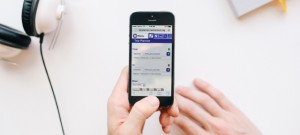 Mobile-Friendly Trip Planner: We recently released a mobile-friendly version of TripPlanner available through a mobile browser. This new version allows customers to more easily access trip planning functions, route schedules and next departure times.
Text Alerts (SMS Updates): We're working to provide transit information via text messaging. The text alert technology will provide customized route information regarding next departure times. Customers also may subscribe to receive text notifications of Rider Alerts on specific bus routes. We expect to roll out this technology sometime next summer.
Interactive Voice Response: Interactive Voice Response is also in the works for transit information, as well as Gateway Card information. Customers will be able to call and enter a customized number pertaining to a specific bus stop to receive the next three departure times. Customers also will be able to use this technology to receive information regarding the balance of their Gateway Card. This technology is planned for later in 2015.
Q: Will real-time information be available to third party app developers? If so, do you know when and in what format?
We currently provide developers access to our GTFS (General Transit Feed Specification) files, which are accessible via our Developer Resources Page. GTFS-real time files are currently under development. We're hoping to offer these files late next year.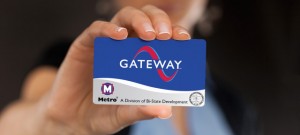 Q: Speaking of updates, what about the new smart card system?
To date, we've replaced all of our MetroBus fare boxes and upgraded our MetroLink validators and ticket vending machines. Approximately 100 MetroLink-only customers are now testing the Gateway Card. In addition, Metro's College Semester passes are now being offered on a "hybrid" card that is both magnetic stripe and smart card. These tests are with regular fare riders who do not qualify for any reduced fare. In January, we'll begin recruiting reduced fare rail-only riders to add to the mix.
The next major testing phase will happen this spring. At that time, we expect to add several hundred customers who use both MetroBus and MetroLink to the test group. We anticipate a more broad, phased implementation of smart cards following that phase of testing.
Q: Are you looking into any technological solutions regarding security? 
We're exploring opportunities for creating technology that would allow customers to text security concerns to our central security dispatch center. This would require both specialized software and the staff resources to respond to these inquiries. Until new technology options are in place, remember that you can always contact Metro's Department of Public Safety at 314-289-6873 if you have any concerns or questions while on the Metro transit system.
Return to Blog
Categories:
Technology