April 18, 2014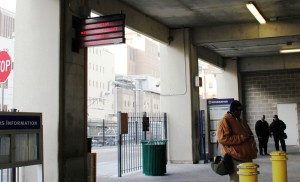 Construction work that is scheduled to begin on Monday, April 21, 2014, will temporarily change where some MetroBus passengers board at the Central West End Transit Center. The boarding changes will be in effect while the entrance to the garage is being reconstructed. The new entrance is expected to reopen on Thursday, May 1, weather permitting.
MetroBus passengers who catch the #10 Gravois-Lindell, #13 Union, #14 Botanical Garden and #80 Park-Shaw at the Central West End Transit Center will board directly across from the regular boarding location, and the MetroBus vehicles will be facing the opposite direction that they normally do for boarding.
MetroBus vehicles on the #18 Taylor, #42 Sarah and #57X Clayton Road MetroBus routes will temporarily board outside the transit center on southbound Taylor on the east side of the Central West End Transit Center. The passenger drop-off area will be closed during the construction.
Metro reminds its customers to always board at the front of the bus and to exit via the rear door. Passengers with disabilities should use the front door at all times.
For information on MetroBus schedules, visit www.metrostlouis.org. Metro customers can also call Transit Information at 314-231-2345 or 618-271-2345 from 7:30 a.m. to 4:30 p.m. Monday through Friday for assistance planning their trips on Metro transit.
Click the map below to view changes at the Central West End Transit Center.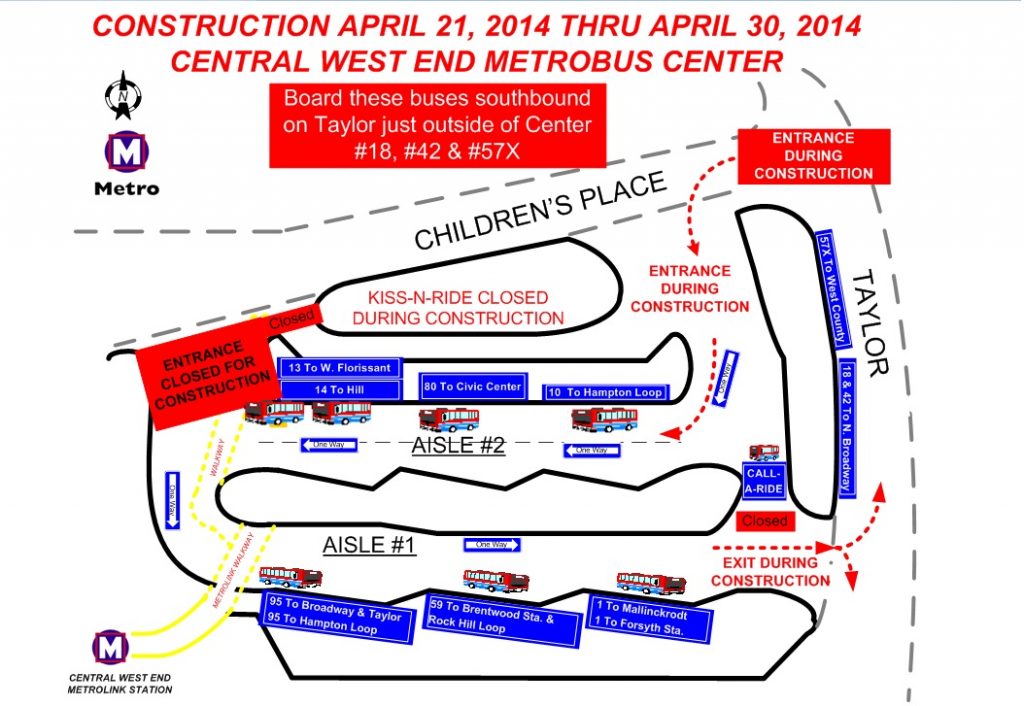 Return to Blog
Categories:
Construction