March 25, 2010
What's Up Magazine, a local non-profit organization, has organized a free music festival that you can easily access riding transit! City Sound Tracks will be held Saturday, March 27 from 10 p.m. to 11 p.m. at Union Station and Tom's Bar and Grill near the Central West End MetroLink station. The festival, according to its organizers, is designed to highlight the convenience of using MetroLink while celebrating great local music and neighborhoods.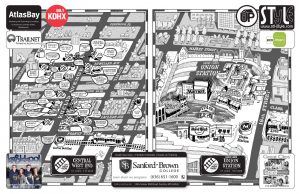 (Click to see enlarged image)
The festival is free, and you have an opportunity to see 27 local bands play within a couple blocks walk from the MetroLink stations. Here's who's playing and when: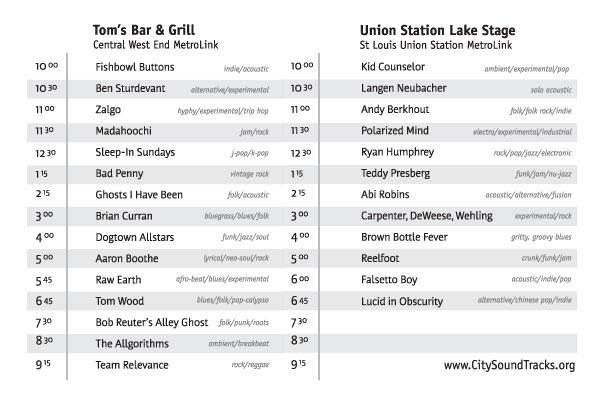 Have fun riding and listening to great local music, St. Louis!
Return to Blog