March 2, 2015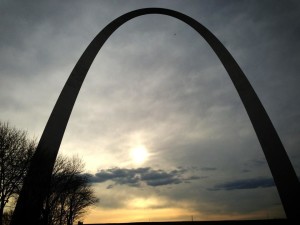 Starting today, March 2, all visitors must have a ticket to enter the Gateway Arch. Major renovations are underway on the Gateway Arch grounds, as well as inside of the facility, and this new policy will help prevent overcrowding and congestion.
An Arch entry-only ticket is $3 for adults and free for children. This ticket allows access into the Arch facility and admission to Monument to the Dream, a documentary that showcases the construction of the Gateway Arch. The entry-only ticket fee is waived for those possessing an America the Beautiful pass.
For those interested in riding a tram to the top of the Gateway Arch, a Journey to the Top ticket is required. They are $10 for adults and $5 for children ages 3 to 15. This ticket includes access into the Arch facility, admission to Monument to the Dream and a tram ride to the top of the Arch.
All Gateway Arch visitors may purchase tram ride tickets and entry-only tickets online, by phone at 877-982-1410 or in person by visiting the Old Courthouse, located at 11 North Fourth Street in downtown St. Louis, which is serving as the Gateway Arch Ticketing and Visitor Center during construction. While same-day tickets may be bought in person, visitors are strongly encouraged to purchase their tickets prior to the day of their visit to ensure entrance to the Arch.
Visitors who plan to use MetroLink to visit the Gateway Arch are also encouraged to exit at the 8th and Pine MetroLink Station and head east toward the Old Courthouse. The main pedestrian entrance to the Gateway Arch grounds is on Walnut Street near the Old Cathedral.
To learn more about the Gateway Arch and get more information on how to plan your trip, visit www.gatewayarch.com.
Return to Blog