March 18, 2013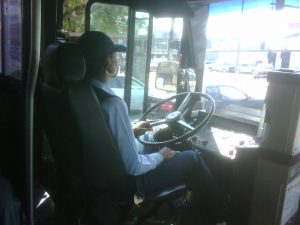 For who's a jolly good operator, for who's a jolly good operator, for who's a jolly good ooooopeerratoooor, nobody can deny! Whether they like it or not, that song goes out to all of our MetroBus operators.
Today is International Bus Driver Appreciation Day!
Take a moment today or in the coming days to say thank you not only to our MetroBus operators, but also to our MetroLink and Metro Call‑A‑Ride operators who help us all get to where we need to go. You can show your appreciation by simply asking about their day and telling our great operators you appreciate their hard work.
Is there a particular driver that you like? Is there an operator who is always cheerful and says hello to everyone? Tell us in the comment sections below. You can also Tweet us or write on our Facebook wall. We would love to hear why you appreciate your Metro operators!
Return to Blog