December 30, 2014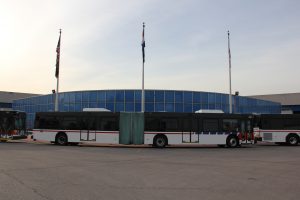 As we get ready to say goodbye to 2014 and prepare for the coming new year, it's also a great time to reflect on everything that has happened over the last 12 months.
For public transportation in the St. Louis region, it's been an exciting year — from introducing new, 60-foot additions to our MetroBus system to learning more about the Gateway Smart Card — and we've documented all of it here on NextStopSTL.
Below are some of our most-viewed blogs of 2014:
From all of us here at the Bi-State Development Agency, we wish you a safe and joyous New Year!
Return to Blog