August 9, 2013
TRANServe Debit Cards Make Transit Easier for Federal Employees
Return to Blog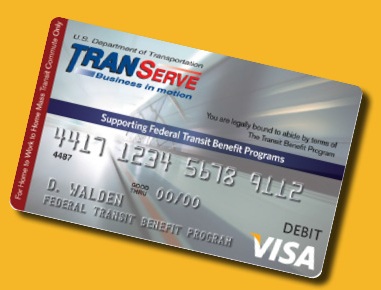 Federal government employees can now use their TRANServe Debit Cards to receive their monthly Metro transit pass!
Under this new program, government employees participating in the Transit Benefit Program are able to use this personalized Visa card to purchase passes online at metrostlouis.org, at the MetroRide store (on the corner of 7th and Washington), by phone at 314-982-1495 or at 36 MetroLink stations excluding Clayton.
The program will save the federal government approximately $270,000 annually in eliminated shipping, travel and onsite distribution costs.
The U.S. Department of Transportation was one of the first government agencies to embrace the Transit Benefit Program in the early 1990s and now offers transit benefits to over 250,000 federal employees nationwide.
Does your employer offer transit benefits? If not, ask your Human Resources department to call Lisa Crawford at 314.982.1461 to learn how easily transit can be integrated into your company's benefit offerings.
Return to Blog