July 23, 2018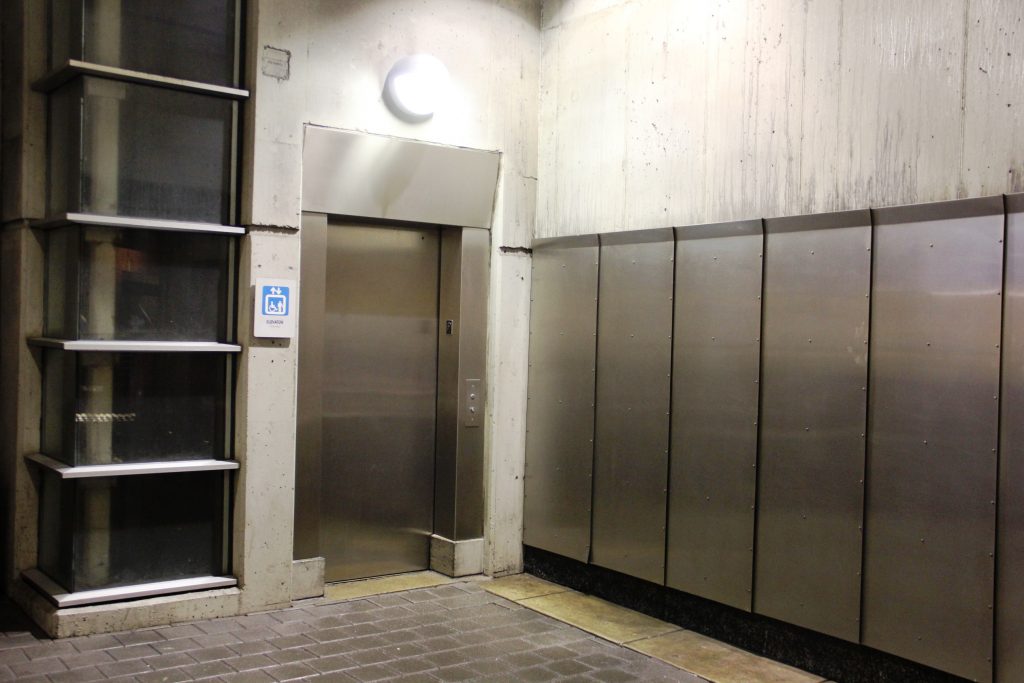 Rehabilitation work for the elevator at the Union Station MetroLink Station has been completed, and the elevator is back in service.
The elevator was closed in March as part of a major project to repair and rehabilitate elevators at four Metrolink stations in downtown St. Louis. All of the elevators that are part of the rehabilitation project are 25 years old.
The Union Station elevator was installed and put into service in 1993, when MetroLink first began light rail operations in the St. Louis region. The rehabilitation work, which includes the installation of new stainless steel components that are more resistant to corrosion and moisture, will allow the elevator to continue operating efficiently through all types of service and weather conditions.
The next phase of the elevator rehabilitation project will get underway later this year. To minimize the impact of rehabilitation work on Metro riders, only two elevators at a time will be taken out of service during the final two phases of the project.
• Phase II: Convention Center (West Elevator) and 8th & Pine (East Elevator)
• Phase III: Convention Center (East Elevator) and 8th & Pine (West Elevator)
The elevator improvements are part of Metro Transit's commitment to providing a better transit experience for commuters while building a better public transit system.
Return to Blog
Categories:
Construction