February 15, 2017
In celebration of Valentine's Day, we're sharing stories of couples who met while riding Metro. This week's Passenger Profile features our fourth couple, Beatrice and Craig.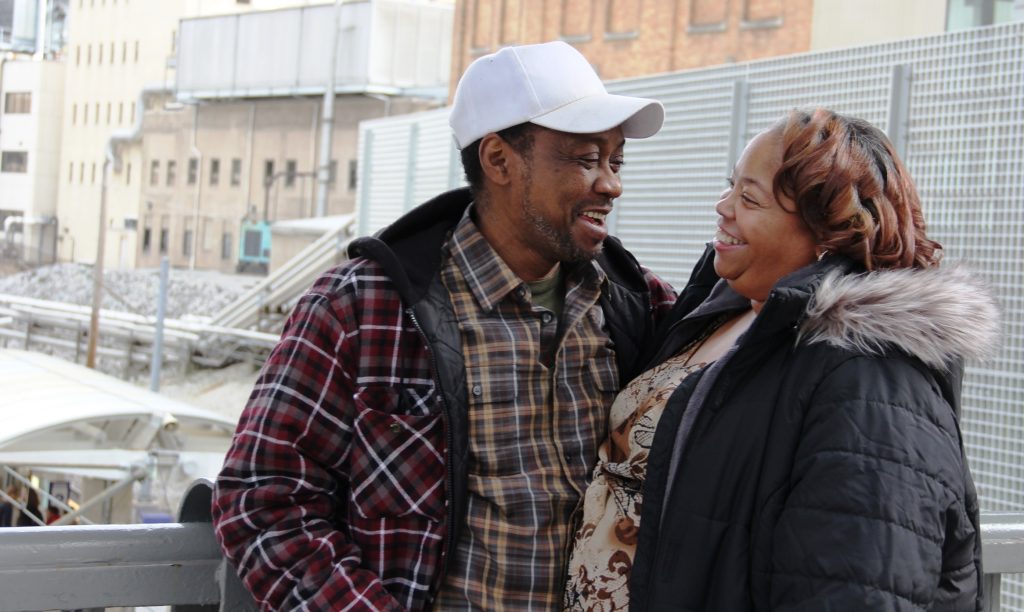 Everything happens for a reason according to Beatrice, who on one winter day three years ago, experienced firsthand how fate can strike when you least expect it.
It was a regular day in December on the #74 Florissant bus when Beatrice would first meet the love of her life, Craig. Both Beatrice and Craig lived in the same town, but their paths had never crossed until then. They hit it off immediately.
"We would see each other every morning, and Craig would always start off the conversation by saying 'good morning young lady,'" Beatrice said. "I would respond and we'd start our conversations."
About two weeks later, Craig came to the bus stop with a mission – and a little courage. He gave Beatrice a piece of paper. She opened it, and there surrounded by hearts, was Craig's phone number.
"It also had 'kiss kiss' written at the bottom," she said. "I thought it was so cute."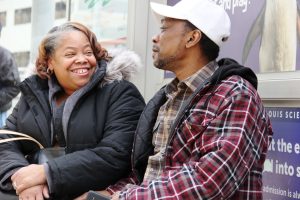 That wouldn't be the only surprise to take place at that bus stop. The following week, Craig mentioned to Beatrice that his birthday was just around the corner, and she wasted no time in making a gesture of her own.
"The night before his birthday, while we were talking on the phone, I asked him to come to the bus stop about five minutes early," she said. "I told him I had a little something for him, nothing big. He agreed. We got to the bus stop, and I surprised Craig with a small round cake. He was thrilled, and he later said that was the moment he knew I was the one for him."
As their love continued to grow, Metro would play more than just matchmaker. Beatrice and Craig continued to rely on MetroBus and MetroLink to keep the romance moving forward – from going to dinner in Florissant, to dates to Forest Park, the Saint Louis Zoo or to the casinos in downtown St. Louis. And last August, Craig proposed.
"Every situation and circumstance is already mapped out," she said. "I would have never met Craig if he hadn't sat next to me on the bus that day."
The couple is still narrowing down their special wedding date, but plan to get married sometime next year.
Return to Blog