February 1, 2017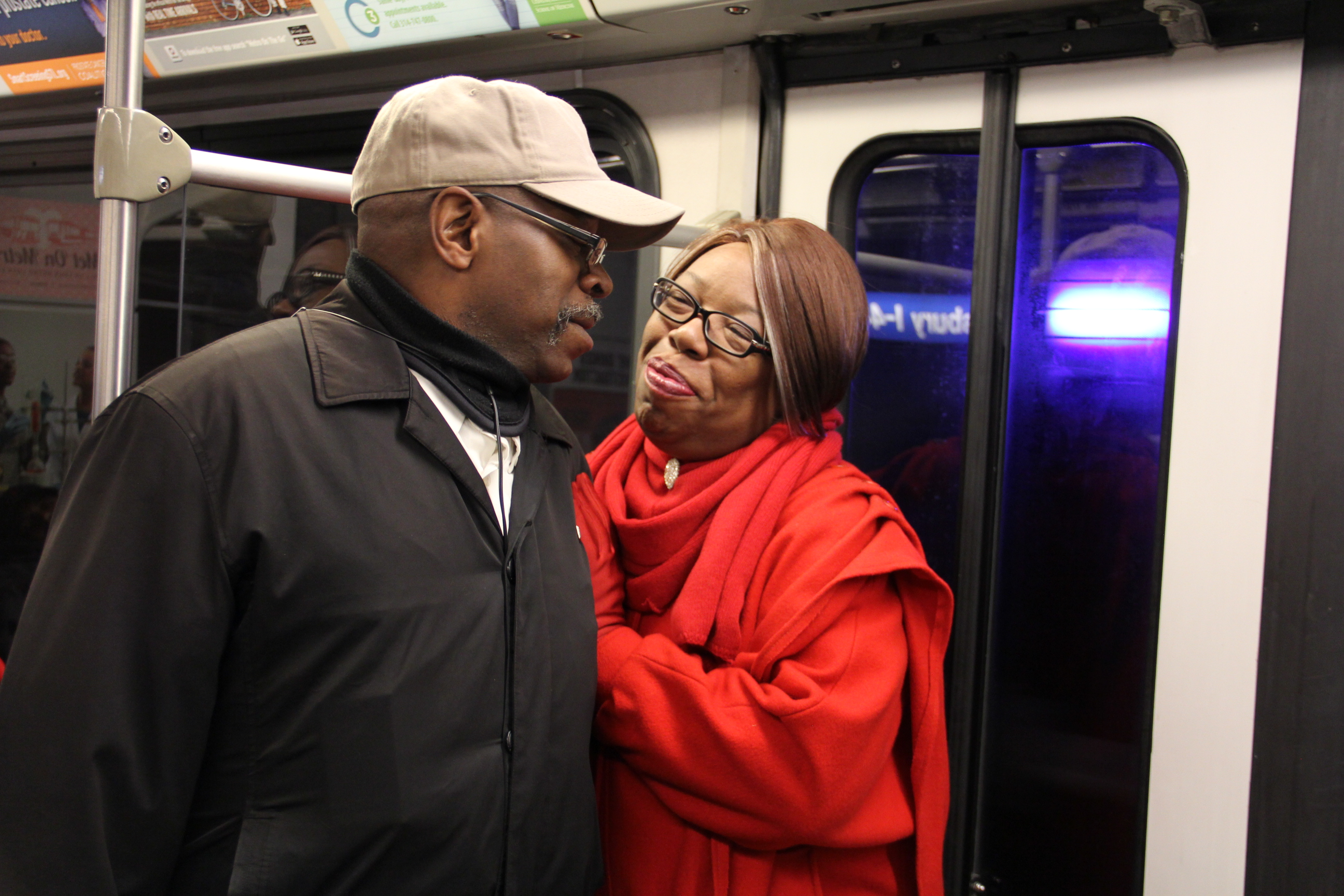 In celebration of Valentine's Day, we're sharing stories of couples who met while riding Metro. This week's Passenger Profile features Christy and Dwight.
For Christy, there didn't seem to be anything special about a January bus ride on the #74 Florissant in 2012. But, then again, Christy wasn't looking for love that morning — love found her.
Christy was on her way to work when Dwight got on the bus near North Florissant Road. Christy remembered the bus was particularly full with morning commuters that day, however, she could tell that someone was singling her out from the crowd.
"I felt somebody looking at me," she said. "I raised an eyebrow at this man a few seats down, 'Are you looking at me?' He shook his head yes and sat next to me."
Christy would later learn Dwight had been stealing glances at her for a full month. That day, he mustered the courage to sit next to her.
"He wanted to make sure he was seeing me right," Christy said.
Christy remembers that first interaction like it was yesterday.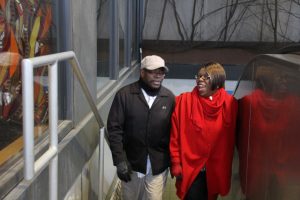 "He was clean-shaven, wearing a black jacket and black hat," she said. "I remember that day was particularly sunny, and since I had blond hair at the time, the sun was hitting my hair and making me more noticeable."
Whether it was the blond hair or fate playing matchmaker, the two would hit it off.
"After that first interaction, we exchanged phone numbers and talked every day since," she said.
After bringing them together, Metro would also play an important role in building their relationship. Their first date occurred a week later near the Union Station MetroLink Station, and as their dates and phone conversations became more frequent, Metro was there to chauffeur the loving couple around town.
As fate would have it, there was one particular phone conversation that moved their relationship to the next level.
"We were on the phone and I remembered it was a leap year," she said. "He told me that during leap years, the women would ask the men to marry them."
While the question was unconventional, the message was clear — Dwight wanted Christy to be his wife.
"I remembered being shocked," she said. "'What? Are you for real?' I was ecstatic."
Dwight and Christy were married on May 27, 2012.
"We are still happily married and still ride Metro everywhere," she said.
Return to Blog