February 22, 2017
In celebration of Valentine's Day, we're sharing stories of couples who met while riding Metro. This week's Passenger Profile features our final couple this year, Shante and K-Y.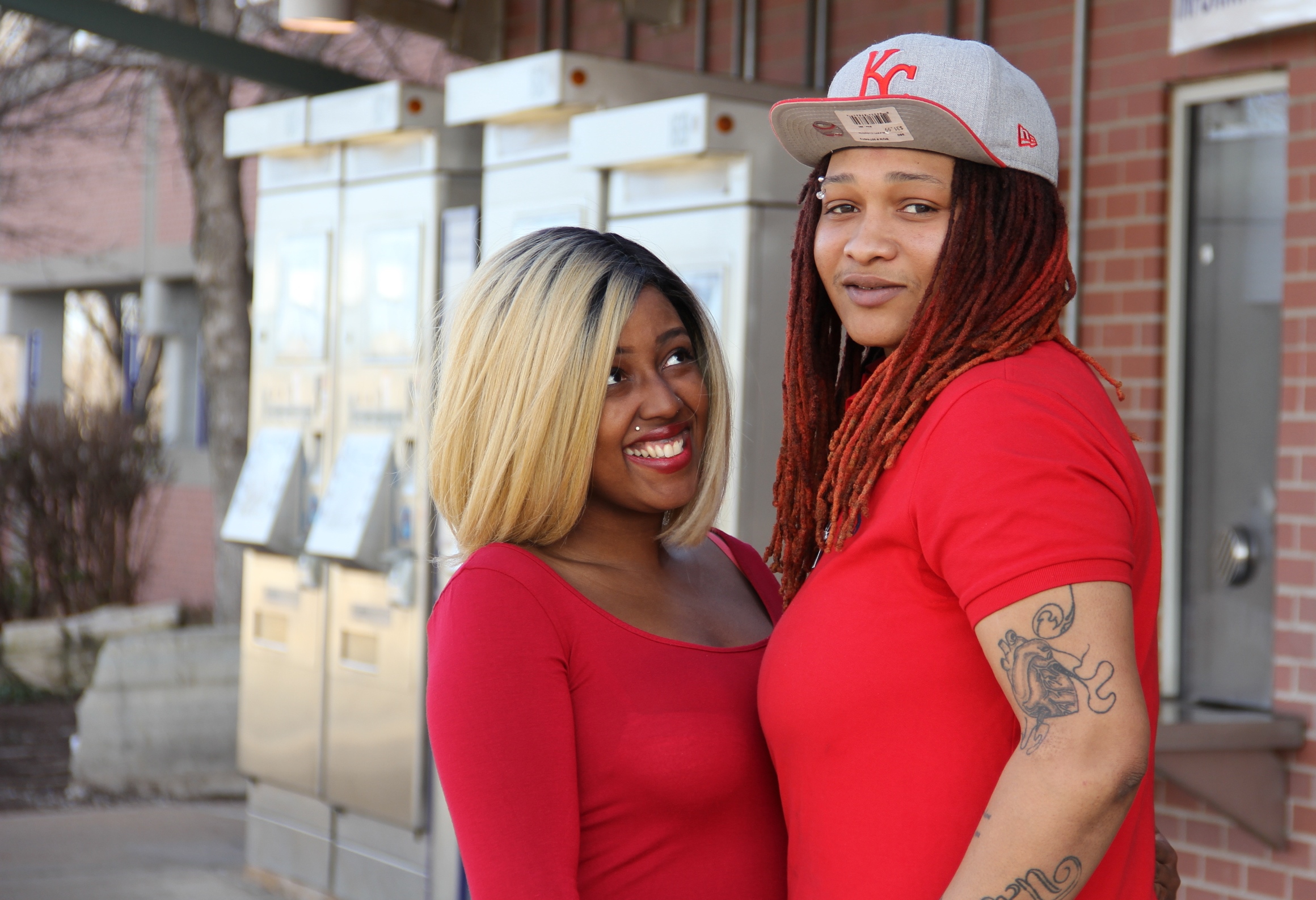 There's no better time to find love than on Valentine's Day, and that's exactly what happened to two lucky transit riders at the North Hanley MetroLink Station, two years ago.
Shante was waiting for her bus to school when she noticed a young lady, K-Y, in the crowd. Their eyes locked.
"I told myself, this is the woman in my dreams," said K-Y. "I just had to approach her."
Shante and K-Y talked as they waited for the bus to arrive and ended up discussing their Valentine's Day plans, or lack thereof. Since neither of them had any plans, they decided to make plans with each other. Their first date was arranged – a dinner and a movie.
More dates would follow, and the couple would rely on Metro to get around town. In fact, last year, they were able to celebrate their first anniversary despite having a car in the shop and snow on the ground.
"We were able to catch the #79 Ferguson to the North Hanley MetroLink Station," Shante said. "From there, we transferred to MetroLink and caught a Blue Line train to the Richmond Heights MetroLink Station. Because of Metro, we were able to celebrate our first anniversary at Maggiano's."
Shante wasn't looking for love two years ago, but she understands the power of fate and its unpredictable way of bringing people together when they least expect it.
"Every interaction happens for a reason," Shante said. "I didn't expect to find love at the North Hanley MetroLink Station that day, but I'm glad I did."
Return to Blog