February 14, 2017 |
6 Comments
Valentine Passenger Profile: Whitney and Patrick
Return to Blog
In celebration of Valentine's Day, we're sharing stories of couples who met while riding Metro. This week's Passenger Profile features our third couple, Whitney and Patrick. Whitney works at Metro transit.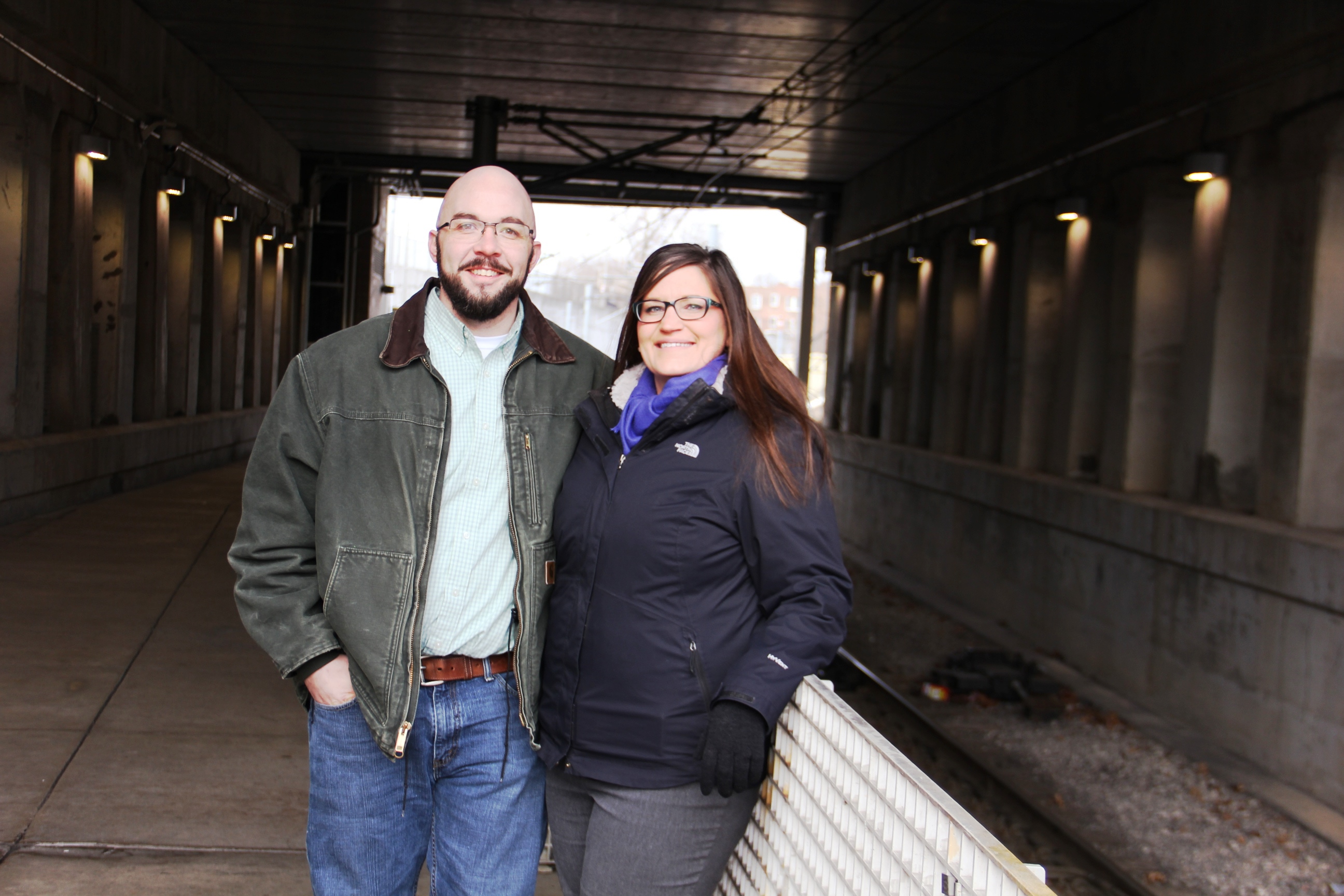 One MetroLink station in the St. Louis area will always be a special place for Whitney and Patrick.
When the Forest Park-DeBaliviere MetroLink Station was under construction to extend the Blue Line to the Shrewsbury Lansdowne I-44 MetroLink Station about 11 years ago, Patrick was working as a construction manager for the contractor on the project. He attended weekly meetings. One Wednesday morning, Whitney, who worked on the project for Metro, walked into one of those meetings.
---
Listen In: Couples Share Love Stories That Began with MetroLink [KMOX]
---
"She was obviously pretty," he said.
Whitney also had her first impressions.
"I could tell he was genuine," she said. "You could tell he wanted to get to know me better."
And that's exactly what Patrick did. Over the next few weeks, they would spend their lunch hours together. Patrick's coworkers inside the construction trailer would give the two some space when Whitney would arrive and they encouraged Patrick to ask Whitney to go out on a date. While the two enjoyed meeting for lunch, it would take nearly four months before they went out on a real date.
"I admit, I was playing hard to get," Whitney said. "For whatever reason, I wasn't looking to date anyone, but he was persistent and finally his work paid off."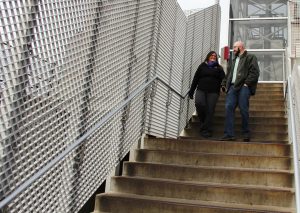 Their first date finally took place in January 2006 at the Pin-Up Bowl in the Delmar Loop.
Fast forward 17 months. The couple agreed to meet at the Forest Park-DeBaliviere MetroLink Station, but this time, Patrick was off the clock and on a special mission. That was the day, June 9, 2007, he proposed to Whitney.
"There was no hesitation," he said. "At that time, I was pretty certain."
At that moment, a transformation occurred at the MetroLink station that involved more than just steel and concrete. Now, their love was part of the foundation.
"For us, there will always be something concrete about this spot (no pun intended)," Whitney said. "We can visually see the change and know that we were part of this. It makes it all the more special that it was not only a big deal in our careers, but also in our personal lives."
Whitney and Patrick were married on October 18, 2008. They have two children, Levi (6) and Josie (2).
The same bridge where Patrick proposed to Whitney was demolished in 2015 and replaced to accommodate the Loop Trolley tracks. Whitney took advantage of the construction and was able to claim a piece of the bridge's structural rebar as a memento.
"I think it's a very fitting symbol for us," Whitney said, "because our love is stronger than steel."