November 24, 2010
Here at Metro, we have many things to be thankful for this year.  On Nextstop, we want to extend our warmest gratitude and thanks to readers and fellow transit riders who read, comment, suggest and make us a better transit agency.  Thank you for all of your support and concerns, and most of all, thank you for riding transit.
We wish everyone a happy and peaceful Thanksgiving.  We wish you safe travels!
Announcements
Fall 2010 Quarterly Service Changes will go into effect on Monday, November 29. Many MetroBus routes have slight time or route changes, so please plan your trip accordingly.  Information will be available on Google Transit by December 3, so please use Trip Finder in the interim.
On Thursday, November 25, MetroLink and MetroBus will run on a holiday schedule (Sunday timetable).  Friday, November 26 is regular weekday service.
The Holiday Magic Express will begin running on Friday, Nov. 26 at the start of service on the the Red Line as part of regular MetroLink service.  Please follow the blog and @STLMetro on Twitter for updates on station schedules and special holiday events.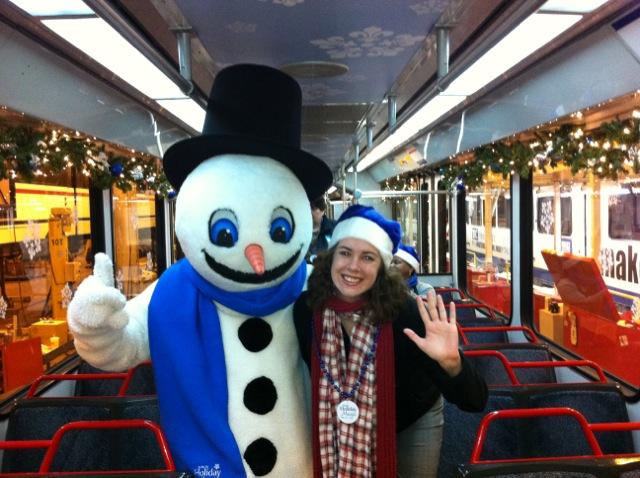 Have a wonderful holiday weekend!
Return to Blog
Categories:
Metro Lifestyle