September 21, 2010
Wash U Lecturer Creates iPhone App for MetroLink – FREE This Week!
Return to Blog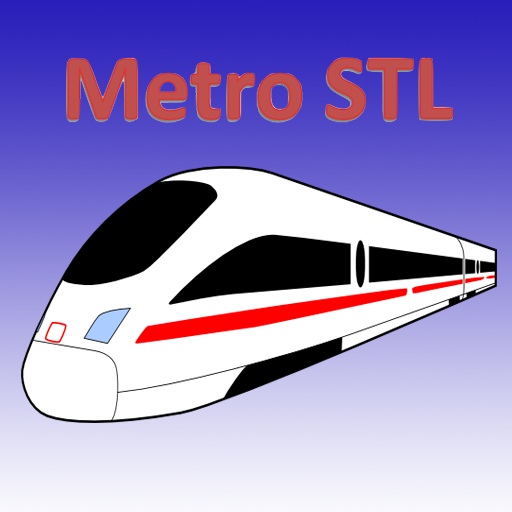 After Washington University lecturer Todd Sproull created an iPhone app for MetroLink timetables and station info, one of the first things he did was call Metro Customer Service and let them know about the app and that he was giving it away for free for a limited time.
"I would love to see MetroLink take ownership of the app and give it away for free to users," Sproull said.  "I was discussing with a friend about apps that would be useful to people.  I find downloading the list of train times clumsy.  We thought this was something people could definitely use."
He offered the app for free in its first week of release, but has extended the offer to get more MetroLink riders to try it out.
The app is relatively simple. It provides the user three interactive options: First, choose from a scrolling list of MetroLink stations.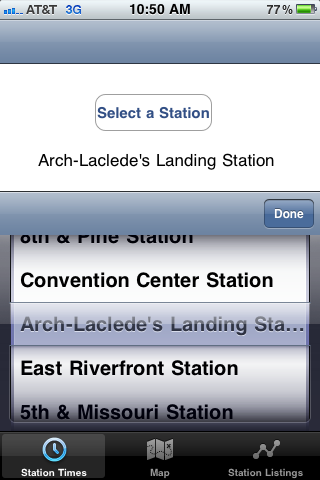 Then, choose Weekday or Weekend, and Eastbound or Westbound.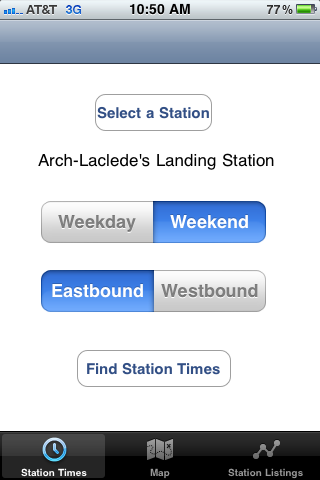 The app then pulls up a schedule of train arrival times.  It also provides a schematic map of the MetroLink stations and lines, and a Google Map that shows where each station is located.  It's a quick and easy-to-use tool for traveling on MetroLink.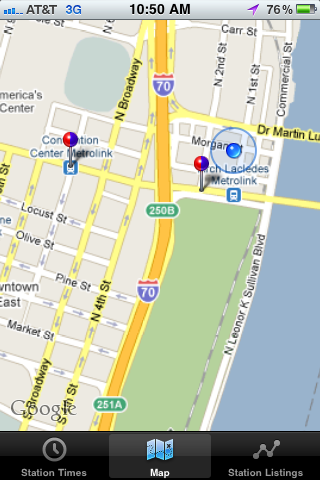 To download the Metro STL app free from Radiant apps, click here.
"I think people come to expect information such as bus and train schedules to be available for every device in a fashion that is easy to read and simple to use," Sproull said. "The bar has been set pretty high in terms of easy of access to information with technology today."
Sproull currently teaches app-development courses at Washington University, where he earned his Ph.D. in Computer Engineering.  During that time, he often took the train, reading an ebook on his iPhone while he rode.
Asked if his students are interested in creating apps for community use, he said, "Students still really enjoy making games for mobile devices.  I have seen an increase in  'productivity' apps, though.  Often times, if I slightly nudge them in the direction of 'doing something useful,' they come up with some pretty impressive apps."
Right now, Sproull does not have a version for Blackberry or Android.  But hopefully his students will be inspired by their professor and develop more apps to make taking transit easier in St. Louis.
Return to Blog
Categories:
Technology
,
Transit Benefits