August 18, 2020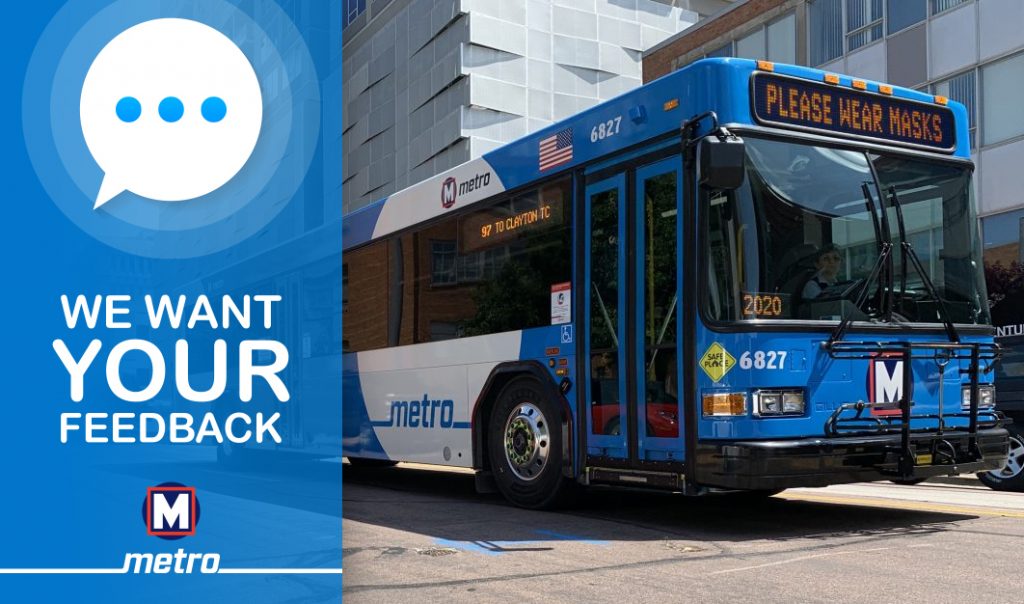 We want to hear from you! Please take this short survey to help us understand how COVID-19 has impacted your use of Metro Transit and what we can do to provide the best possible experience when you ride on the system.
Your input is valuable and will help guide our decision-making as we move forward together during this time.
The survey should take less than five minutes to complete.
Return to Blog
Categories:
COVID-19