November 11, 2016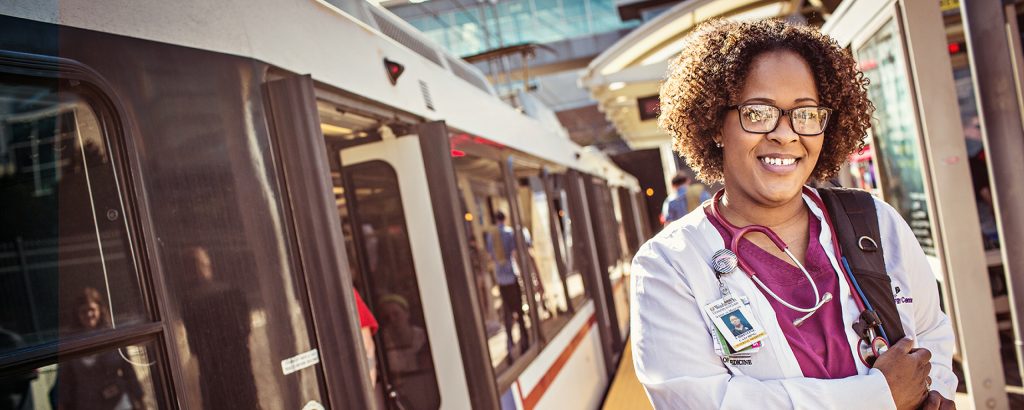 Welcome to the new Metro transit website.
As you may have noticed, it's a little different around here. The new website brings the focus back to you, the Metro passenger, making it easy for you to plan a trip, view the latest MetroBus or MetroLink schedule and learn about any Rider Alerts that may impact your trip. We've given you the tools to travel and we can't wait to see where you go.
Before you start your journey around the St. Louis region, we thought we'd give you a quick tour of the website.
Transit Tools: The first features you may notice are the three large circles that greet you as you first visit the site. These tools — Trip Planner, Schedules, Rider Alerts — are some of the most important tools to plan your trip. They're so important that we've incorporated them on every page of the new website by way of the blue "Tools" bar located on the top of the page.
Trip Planner | Trip Planner has received a fresh look, enhancing fonts and colors. However, for the most part, Trip Planner performs the same functions as it did on the previous version of the site. Remember, Trip Planner can be used to plan all sorts of Metro trips. It also provides real-time MetroBus data, so you know exactly where your bus is.
Schedules | Schedules provides the specific information you need to efficiently plan a trip. With MetroBus schedules, each MetroBus route can be sorted by route number or route name in Illinois or Missouri. From there, each MetroBus schedule includes a web-based timetable for you to view straight from the screen. For those who enjoy a PDF or printed schedule, that offer is available as well. We've also incorporated Rider Alerts into the schedule page so that you're never caught off guard when planning a trip. MetroLink schedules function the same way, with each MetroLink station listed and a web-based timetable available for passengers to view. An entire system schedule is also available.
Rider Alerts | With Rider Alerts, you're always in the loop, receiving the latest information regarding a particular MetroBus route, operations regarding MetroLink and even the status of elevators at MetroLink stations.
Streamlined Navigation: We know you're going places, so we've made sure to keep the top navigation panel as simple as possible. We've reorganized the toolbar to provide you the information that matters most.
Maps & Schedules | This tab includes all the tools needed to plan your trip, including Trip Planner, System Maps, MetroBus and MetroLink schedules. This is also the section to learn about holiday service and access Rider Alerts.
Fares & Passes | Have a question about a fare? Here's the place to look. The most up-to-date fare chart as well as information regarding the reduced fare program and student passes can be found here. Also, we've included information about how to purchase your transit fare, whether that's online, at the MetroStore or at a MetroLink station or retail center near you.
Rider Info | Here is where you'll find information regarding our mobile apps, learn how to better utilize the Metro transit system, and find out about matters related to accessibility and security.
Customer Care | At Metro, we're here to serve you, and we want to know how we can help. Have questions, comments or feedback to send our way? This is the place to do it. Phone numbers, email addresses and a contact form are available to better steer your feedback to the correct department.
Highlighting You: Back on the homepage, when you scroll down, you'll notice a large image carousel that you can scroll through to find the latest transit stories that matter to you. This is the spot to learn about the latest news regarding Metro projects and events and serves as one entryway into the blog —  which has moved over to the new site as well. Now, the transit conversation is in one place, right here, where you visit most.
And that's the end of our quick tour of the new Metro website, but we're here to help you along the way in case you have any additional questions. Give us a call at 314-982-1406 in Missouri or 618-271-7879 in Illinois or email us at [email protected]. You also can let us know what you think about the new website by leaving a comment below.
We hope you enjoy the new website, but more importantly, we're excited to see how you'll use it for your next trip!
Return to Blog
Categories:
Technology