April 15, 2011
What To Know to Go Green to St. Louis Earth Day Festival Sunday, April 17
Return to Blog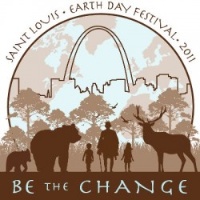 The St. Louis Earth Day Festival is here once again!
Sunday, April 17
Muny Grounds at Forest Park
11 a.m. – 6 p.m.
St. Louis Earth Day Festival's slogan this year is "Be the Change." Organizers are challenging festival attendees make sustainable choices, including taking alternative forms of transportation to and from the Fest, with several great options for going green:
Take the #3 Forest Park Trolley from the Forest Park-DeBaliviere Station or throughout the Park
Take one of the St. Louis Earth Day shuttles from St. Louis Community College after recycling household items at the Recycling Extravaganza
Bike to Forest Park (both MetroLink and MetroBus can accommodate bikes) and enjoy free bike valet parking by Trailnet (map of bike valet locations)
Travel by foot by using Forest Park's walking trails
Metro Transit will be at the Festival in the Green Transportation area with one of the new 38-foot Gillig buses on display, with staff who can help festival goers plan their commute and calculate gas savings when you go transit. Stop by and say hello if you go, and if you go, please go green!
Return to Blog
Categories:
Metro Lifestyle
,
Transit Benefits