February 16, 2021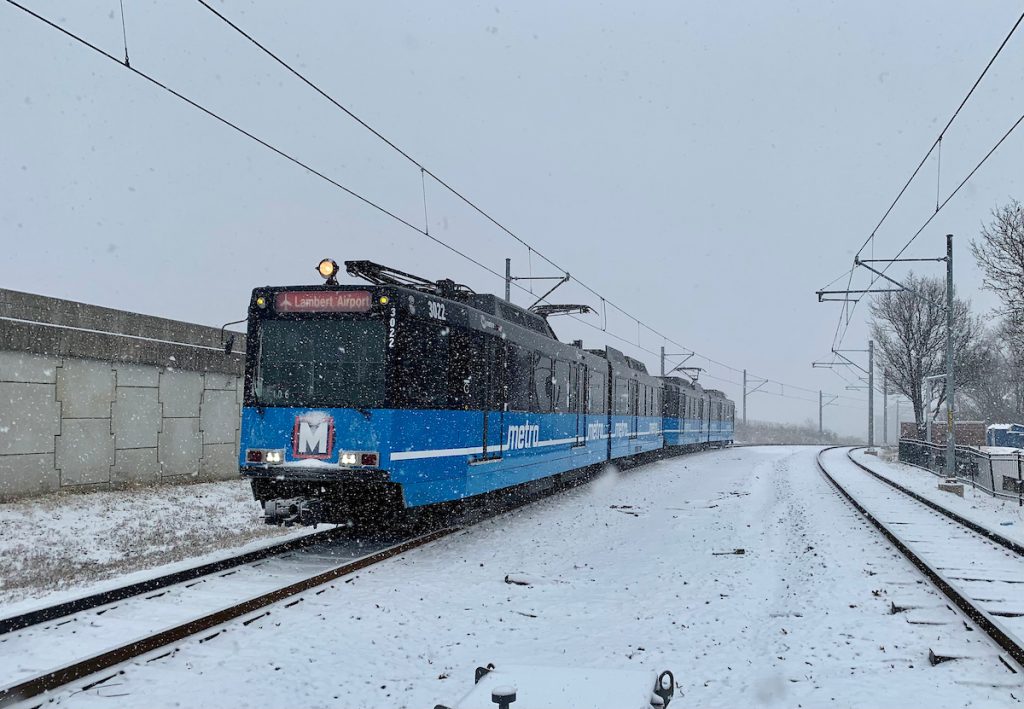 With snow and freezing temperatures in the forecast this week, you should plan ahead for your commute with Metro Transit.
Due to weather and road conditions, MetroLink, MetroBus, Metro Call‑A‑Ride, and Via Metro STL service may be impacted. For updates on changes to service for MetroBus and MetroLink, you can check out our Twitter and Facebook pages.
This week until the end of service on Friday, February 19, Blue Line MetroLink trains will only operate between the Shrewsbury-Lansdowne I-44 and Forest Park-DeBaliviere MetroLink Stations to minimize potential delays. Riders will need to transfer trains at the Forest Park-DeBaliviere Station if they are traveling to or from Blue Line stations west of Forest Park. MetroLink trains throughout the system are operating every 20 minutes.
For real-time bus locations, you can download the Transit app. The app allows you to plan your trip, track your ride and pay your fare all from your phone. Don't have a smartphone? You can still get real-time arrival times and transit information with a simple call or text. Learn more here: metrostlouis.org/transit-toolbox
Metro Call‑A‑Ride passengers will be contacted directly if there are any changes to the status of your trip. You can also call ​314.289.5230 to check on the status or make changes to your trip.
We encourage you to dress warm and take extra care to watch for slick spots when heading to your bus stop, MetroLink Station or transit center.
Pro-tip: Wearing a mask is not only required for riding, but it will also keep you warmer on these cold days.
---
For questions or assistance, contact Metro Transit Information at 314.231.2345 (phone) or 314.207.9786 (text), Monday to Friday from 7 a.m. to 6 p.m.
Return to Blog
Categories:
Rider Alert