December 3, 2018
Young Artists Among Top Winners of 2018 MetroScapes Contest
Return to Blog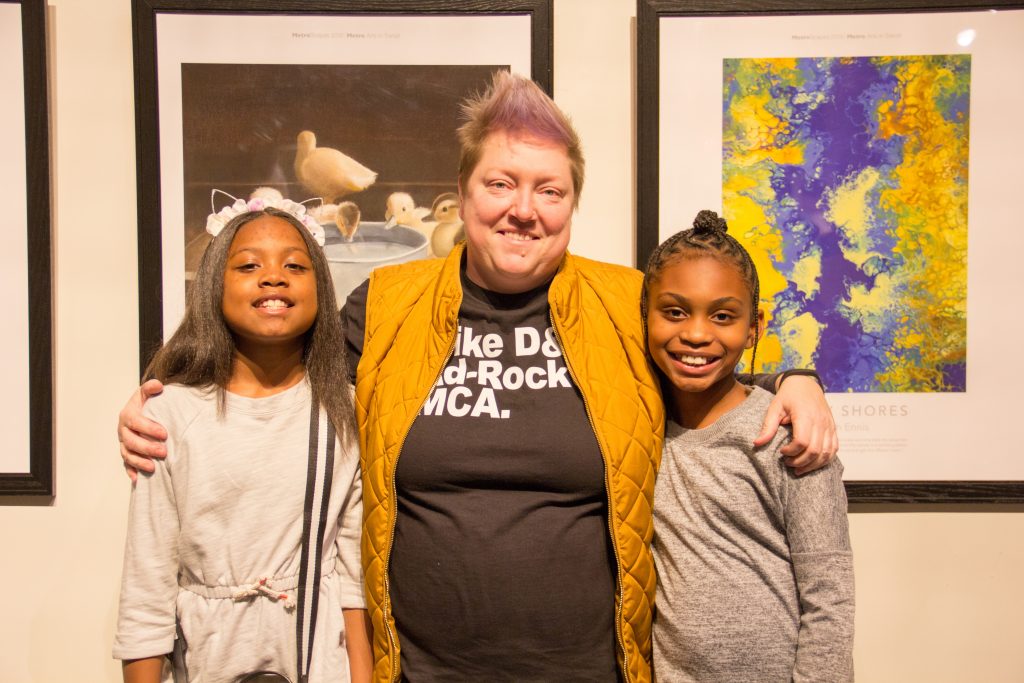 When Theresa Hopkins attended a Metro Arts In Transit bus painting event in Pagedale this fall, she didn't realize her visit would lead to something much bigger for her and two of her art students.
Hopkins, an art teacher at Jefferson Elementary in the Normandy School District, helped plan the Normandy Arts Festival with Beyond Housing on October 20. It was at this event where a new opportunity started to take on some color.
"I was researching more about the bus painting program when I learned about the MetroScapes competition," she said. "I learned that the competition was open to all ages, so I went through about 150 of my archives from my art club, choose 12 art pieces that I felt would be good for public art and two artists were selected."
Those two young artists were Eliyah Grimes-Jackson, 9, and Tyler Carlis, 10.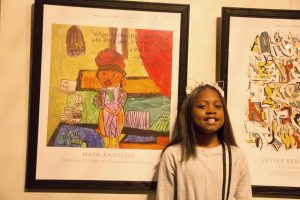 "I'm already proud of them," Hopkins said. "For them to win something this huge – an adult competition – to me that's what's going to hook them for life."
For Tyler, she's already hooked to the world of art, specifically painting. Her winning piece, Maya Angelou, showcases the American poet with a variety of colorful shapes and textures in the background.
"I did it all by myself," she said. "It was hard to do."
Fourth-grader Eliyah's winning art piece – which she actually painted in second grade – delectably reveals a subject everyone can get behind: cakes.
"One day while we were in art club, our art teacher told us to find something in a book to draw on paper and then we were going to paint it," she said. "I chose to look in this art book and saw cakes, and I was like 'Ooo, I should do this because almost everybody in the world likes cakes.'"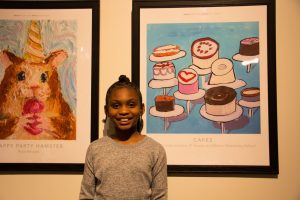 Even at a young age, Eliyah understood the power of art beyond the canvas. She knows art can bring a certain sprinkle to someone's day.
"It inspires people" she said. "People may come home from work and they're frustrated. That's a good time to calm down and draw or paint."
Hopkins started the art academy about four years ago at Jefferson Elementary, and since then, it has grown to include about 70 young artists. Demand for her organization has gotten so high that entry to the academy is by invite only.
To celebrate the two winning submissions, Hopkins is already thinking of ways to inspire all of her young artists.
"I want that hunger to never let go," she said. "We're talking about doing a bus tour so that we can see their artwork around town."
Metro Arts in Transit selected 10 local artists for the 2018 MetroScapes program. Now in its fourth year, MetroScapes is a public transit art program that showcases local art at Metro transit locations. The program is supported by funding from the Regional Arts Commission.
Return to Blog