North St. Louis County
Service is available in this area seven days a week from 8 p.m. to 1 a.m. If you previously rode Via Metro STL between 1 a.m. and 5:30 a.m., please contact Metro Customer Service at 314.982.1406 (phone) or 314.207.9786 (text) for alternative transportation options.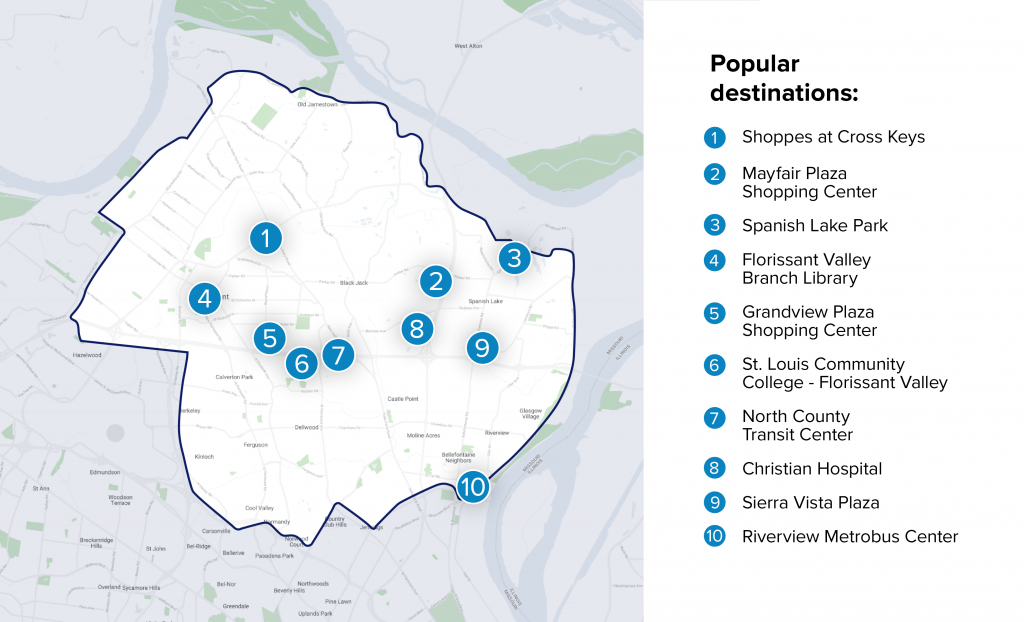 Book a ride using the Via app or call 636.251.3328.