#3 Forest Park Trolley – Service Begins April 15
It's easy for bi-state area residents, visitors and families to enjoy all that Forest Park has to offer with the Metro Forest Park Trolley, which begins operation on Saturday, April 15.
New for 2017, Trolley riders have more options with two trolley routes to choose from, depending on their destination. The Blue Forest Park Trolley route serves the western side of Forest Park, with stops at the World's Fair Pavilion, Saint Louis Zoo, Saint Louis Art Museum and Emerson Grand Basin. The Green Forest Park Trolley route serves the eastern side of Forest Park, with stops at the Jewel Box and the Saint Louis Science Center and Planetarium. Both trolley routes begin at the Forest Park-DeBaliviere MetroLink Station, and both routes make stops at the Missouri History Museum, Dennis & Judith Jones Visitor and Education Center, The Muny and the Boathouse.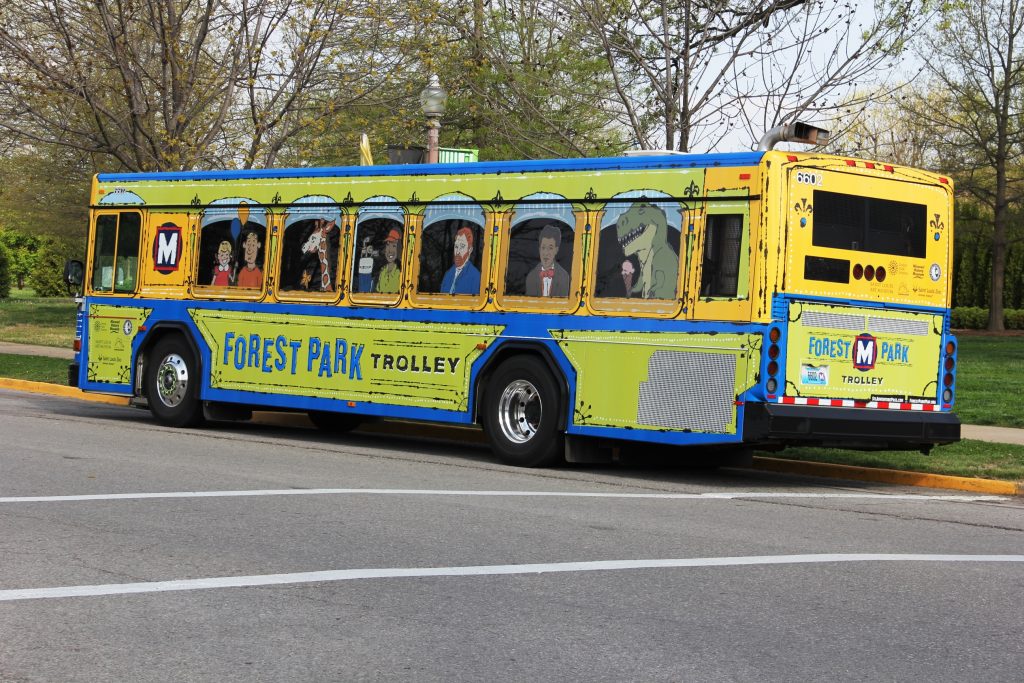 Operating Times and Frequency
The Metro Forest Park Trolley (MetroBus route #3) will operate daily between 9 a.m. and 7 p.m. from Saturday, April 15 through Monday, September 4. The Blue Trolley route operates every 15 minutes on weekdays and the weekend, and the Green Trolley route operates every 30 minutes on weekdays and every 15 minutes during the weekend.
Fares
Tickets are $2 for adults, $1 for children (ages 5-12), seniors and disabled passengers, and the Trolley is free for children ages 4 and under. Valid fare provides all-day on and off privileges on both the Blue and Green Forest Park Trolley routes. A valid Metro Reduced Fare permit is required for the Senior and Disabled discount.