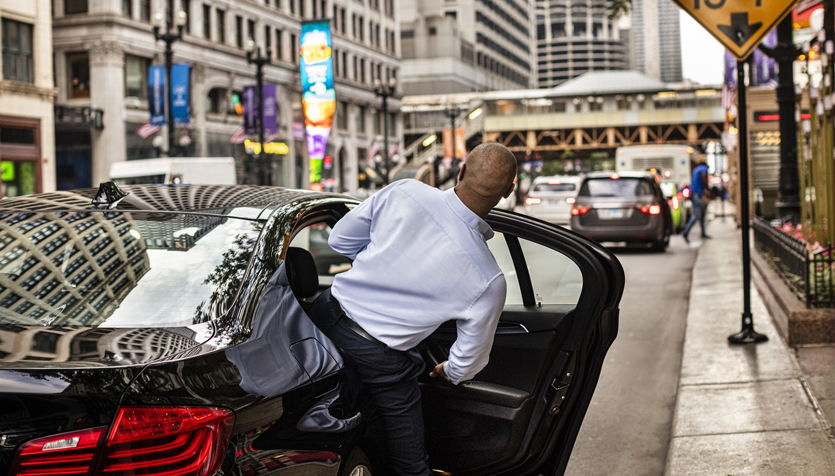 Combine Your Metro Commute With a $1 Lyft Trip
Metro has partnered with Lyft on a pilot program to make it easier for you to access the Metro Transit system. For just $1:
• You can ride Lyft from any of the selected neighborhoods below to a nearby Metro Transit Center or MetroBus stop.
• You can ride Lyft from select MetroBus stops or Metro Transit Centers to one of the neighborhoods identified below.
• Metro has launched new Lyft corridors to offer first/last mile transportation options due to service reductions because of the COVID-19 pandemic.
Note: Every rider and driver are required to self-certify in the app that they will wear a face covering throughout the ride, are COVID-19 symptom-free, and will follow CDC and local guidelines related to COVID-19. Visit Lyft's online resource for additional information about what actions Lyft is taking in response to COVID-19.
How it Works | Promo Code: METROCONNECT19
First, see if you're eligible for the program. All $1 Lyft trips must start or end within 500 feet of selected streets in St. Louis and St. Louis County – click on the area descriptions below to see if you qualify.
Then, open your Lyft App and enter code METROCONNECT19. The special $1 cost will automatically be applied on eligible trips.
Please contact Metro Transit Information if you need any help determining if your trip is eligible for the discount.
What if I don't have a smartphone?
You can still take advantage of this program without a smartphone. Contact Metro Transit Information and we can help set up your $1 Lyft trip – call 314-231-2345 to get started.
Program Details
$1 Lyft trips are only available to make connections between the selected areas and Metro Transit centers or MetroBus stops. You must have or purchase a valid fare to continue your trip on MetroLink or MetroBus.
If you don't have a smartphone or require a wheelchair-accessible vehicle, you can take advantage of the program by calling 314-231-2345 to have a Metro Transit specialist assist with scheduling your trip.
Customers can include up to three additional people with them on their discounted Lyft trip for the same $1 cost. Children 17 and under are welcome to join an adult on their Lyft trip, but are not permitted to ride alone in a Lyft vehicle.
The $1 Lyft trip pilot program is made possible through a partnership between Metro Transit and Lyft. To offer this discount to transit users, Metro will cover the cost of eligible Lyft trips up to $12. If a customer schedules an eligible Lyft trip that exceeds $12, the customer is responsible for the remaining balance. During the program, Metro customers can use the discount code for a maximum of 40 Lyft trips per month.