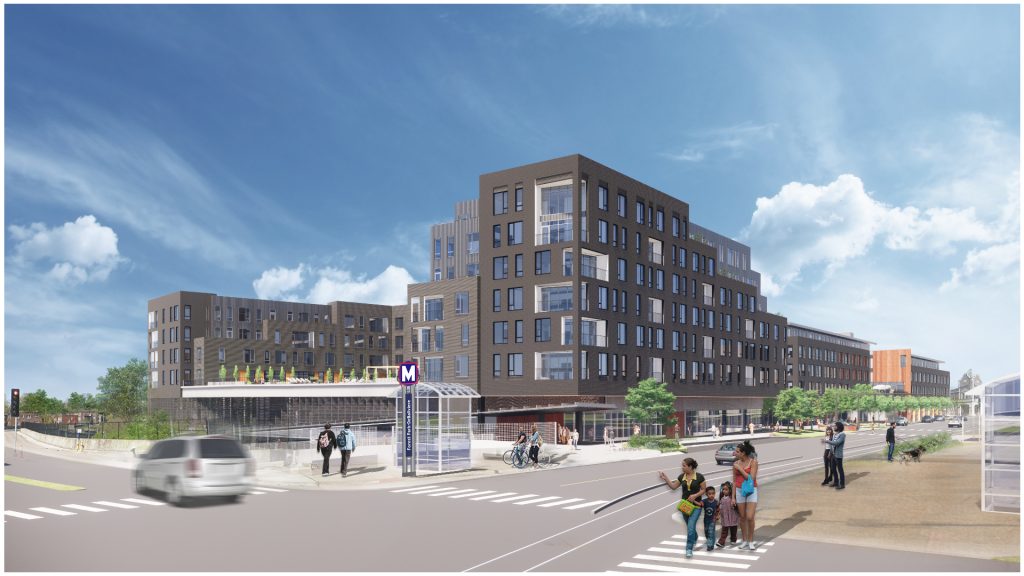 Expo at Forest Park is a new mixed-use development in the Skinker-DeBaliviere neighborhood, just north of Forest Park. It includes 287 market-rate apartments and 30,000 square feet of retail space within walking distance of the Forest Park-DeBaliviere Transit Center.
This transit-oriented development project from private developer Tegethoff Development includes garage parking for Metro Transit commuters and enhanced access to the St. Louis region's MetroBus network and MetroLink light-rail system. Included in the development were plans to adaptively reuse existing transit infrastructure and real estate at the Forest Park-DeBaliviere Transit Center, including improving security, amenities and overall transit experience of MetroLink riders.
Construction began in summer 2020, and was completed in late 2022.
"Expo at Forest Park is a wonderful example of thoughtful, impactful investment that strengthens our communities and drives economic growth," said St. Louis Mayor Lyda Krewson. "This development will completely transform the Skinker-DeBaliviere neighborhood, bringing new resources, amenities and stronger transit accessibility, all within steps of Forest Park, one of our city's most iconic destinations."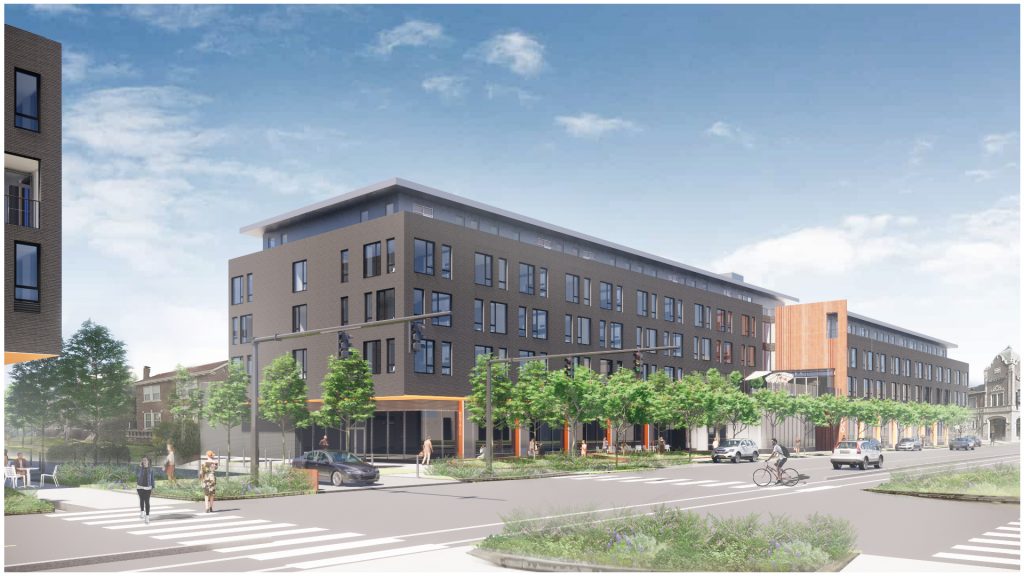 Project Details
Two separate multi-family buildings
287-market rate apartments
30,000 square feet of retail space
South building

284,500 square feet, eight stories
184,700 square feet of residential and amenity space
5,800 square feet of retail space

North building

172,600 square feet, six stories
94,000 square feet of residential and amenity space
24,300 square feet of retail space

Garage parking available for Metro Transit commuters
Enhanced access to Metro Transit system
New transit amenities and transit security improvements
Project cost: $90 million
Developer: Tegethoff Development
Construction: Brinkmann Constructors
Project Architect: Trivers
Interior Design: RD Jones
Work in Progress
December 2020
News