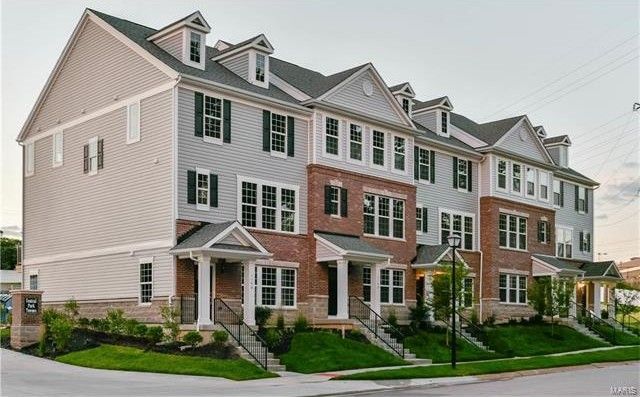 The St. Louis Galleria, Shops on the Boulevard, and surrounding retail area have a close and convenient connection to the Richmond Heights MetroLink Station and MetroBus routes. Now, new townhome residences are bringing even more vibrancy to this popular area.
Pulte Homes developed the Central Park Townes, a project that includes 42 townhomes and 1.2 acres of common space for residents to enjoy, all located just a couple hundred feet from the Richmond Heights MetroLink Station.
The townhomes start at $400,000, and offer a pedestrian-friendly lifestyle due to their design and close proximity to the MetroLink station.
"Central Park Townes provides the best quality home in an ideal location in close proximity to transit, retail, entertainment, sports and recreation centers.", Jeff Lear, Vice President of Operations for Pulte Homes in St. Louis
This TOD project is another great example of how residents in the St. Louis region can enjoy a car-optional, transit-oriented lifestyle. Areas around MetroLink stations are increasingly becoming sought-after spaces for development by residents, businesses and developers.
In addition, the growing demand for townhome-style residences also highlights the growing popularity of urban living with a strong pedestrian-friendly environment that has close proximity to important resources and amenities.
Project Details:
Start Date: 2016
Completion Date: 2019
Project cost: $16 million
Project Partners:

Includes 42 townhomes in two different floor plans
80,000 square feet of new development, including 1.2 acres of townhomes and 1.2 acres of common space
Homes are selling for between $400,000 and $500,000