July 11, 2018
Passengers like Alex depend on Metro Transit to get to work, school and other important destinations. We hope you enjoy his story, and we're interested in your transit story too. Email [email protected], and we may share your story in a future "Passenger Profile."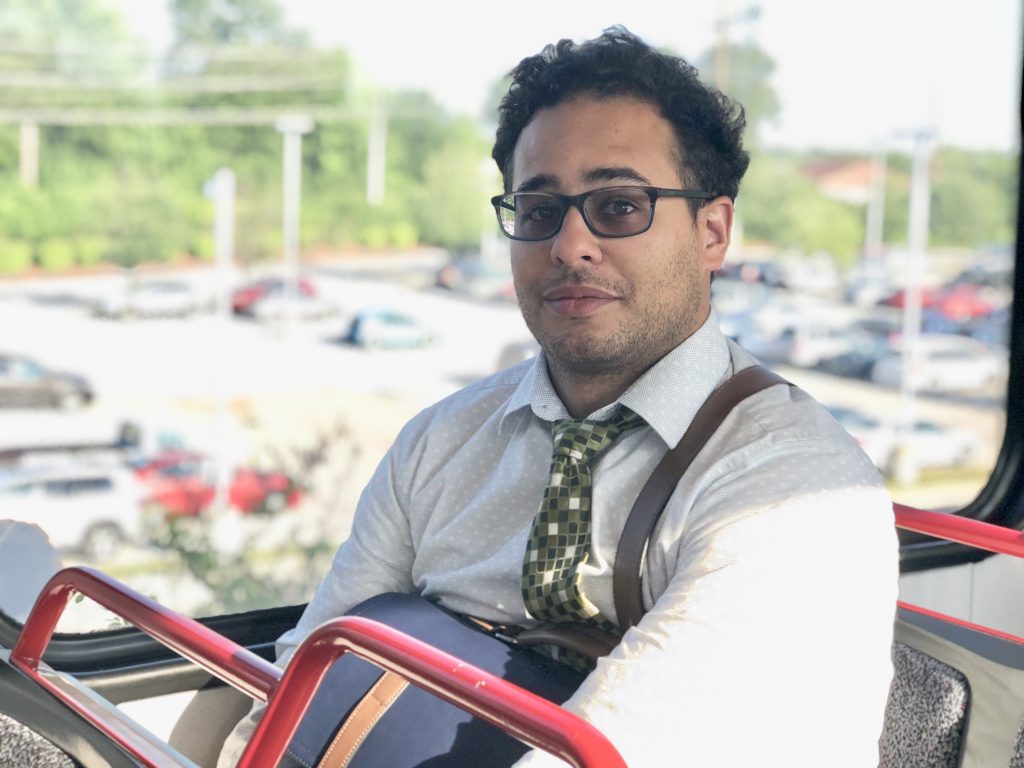 About two weeks ago, Alex experienced car problems and has been without a car ever since. You'd think his life would be in shambles, but it's actually quite the opposite. It's Metro Transit to the rescue.
While his car is being repaired, Alex carpools to the Shrewsbury-Lansdowne I-44 MetroLink Station and rides the train to City Hall where he works during the week. To get to City Hall, Alex exits the train at the Civic Center Transit Center nearby.
In addition to using Metro Transit as his "safety net," Alex also relies on public transit for when he goes out to bars and restaurants.
While this particular commute may be temporary, Alex already appreciates the benefits Metro brings to his slightly-altered commute.
"I don't have to worry about traffic on Interstate 44 with all the construction," he said. "I'm happy. I get to work when I need to."
Return to Blog