April 19, 2017
Passengers like Andrea depend on Metro transit to get to work, school and other important destinations. We hope you enjoy her story, and we're interested in your transit story too. Email [email protected], and we may share your story in a future "Passenger Profile.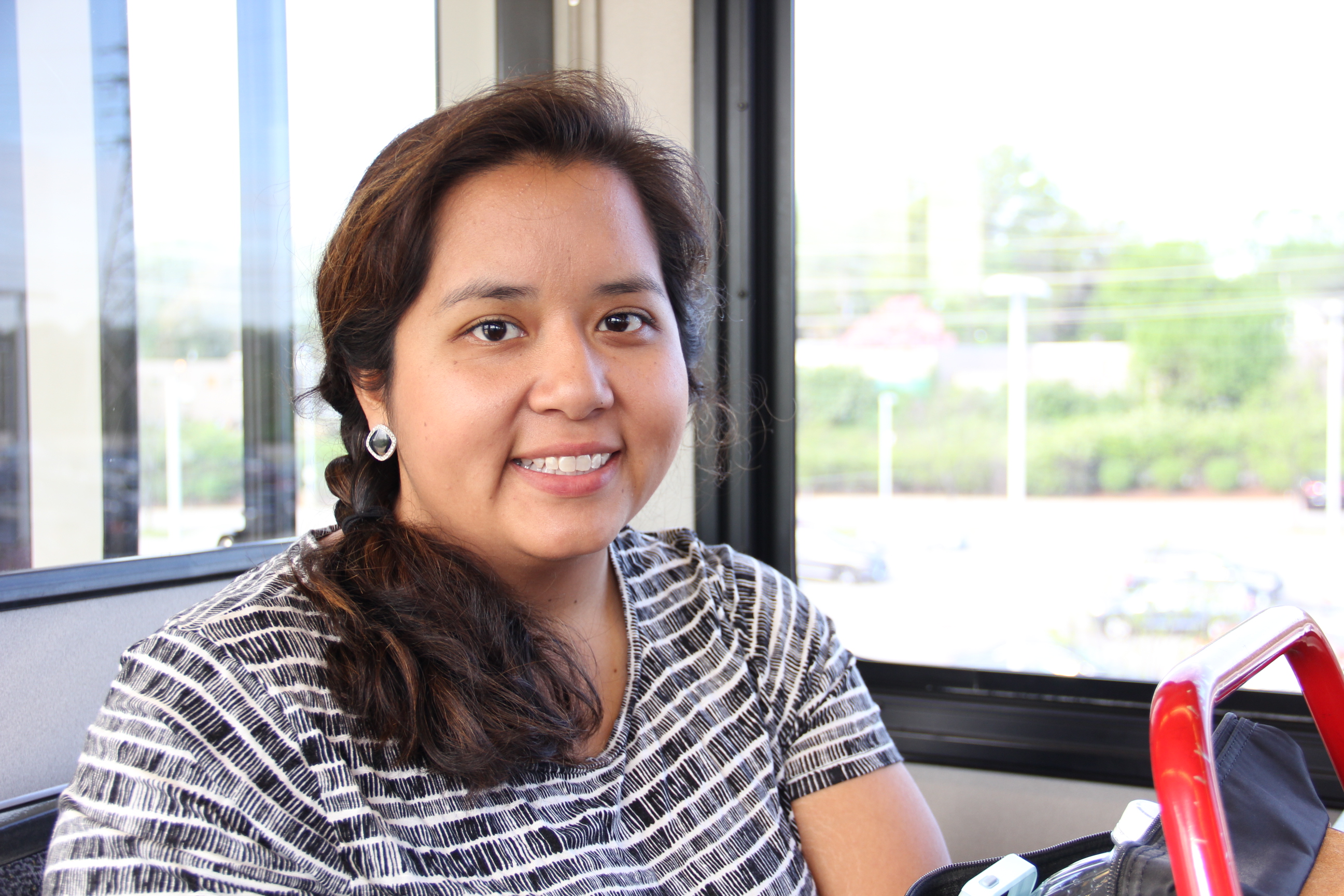 The National Catholic Educational Association is holdings its 2017 Convention & Expo at America's Center this week, and Andrea is using MetroLink to get there.
To get to the convention, Andrea parked her car at the Shrewsbury-Lansdowne I-44 MetroLink Station and boarded a eastbound Blue Line train to the Convention Center MetroLink Station in downtown St. Louis. From there, it was a quick walk to America's Center.
Andrea chose to ride the train and leave her car at the free Park-Ride lot because it's cheaper.
"I'm taking the MetroLink because I don't want to pay for parking down there," she said.
In addition to being cost-effective, Andrea also said using MetroLink is stress-free since she doesn't have to deal with traffic, and the train ride allows her to relax a bit.
In addition to riding MetroLink to conferences, Andrea relies on Metro to get her to other downtown destinations, and Cardinals and Blues games.
Return to Blog