August 29, 2018
Passengers like Chelsea depend on Metro Transit to get to work, school and other important destinations. We hope you enjoy her story, and we're interested in your transit story too. Email [email protected], and we may share your story in a future "Passenger Profile."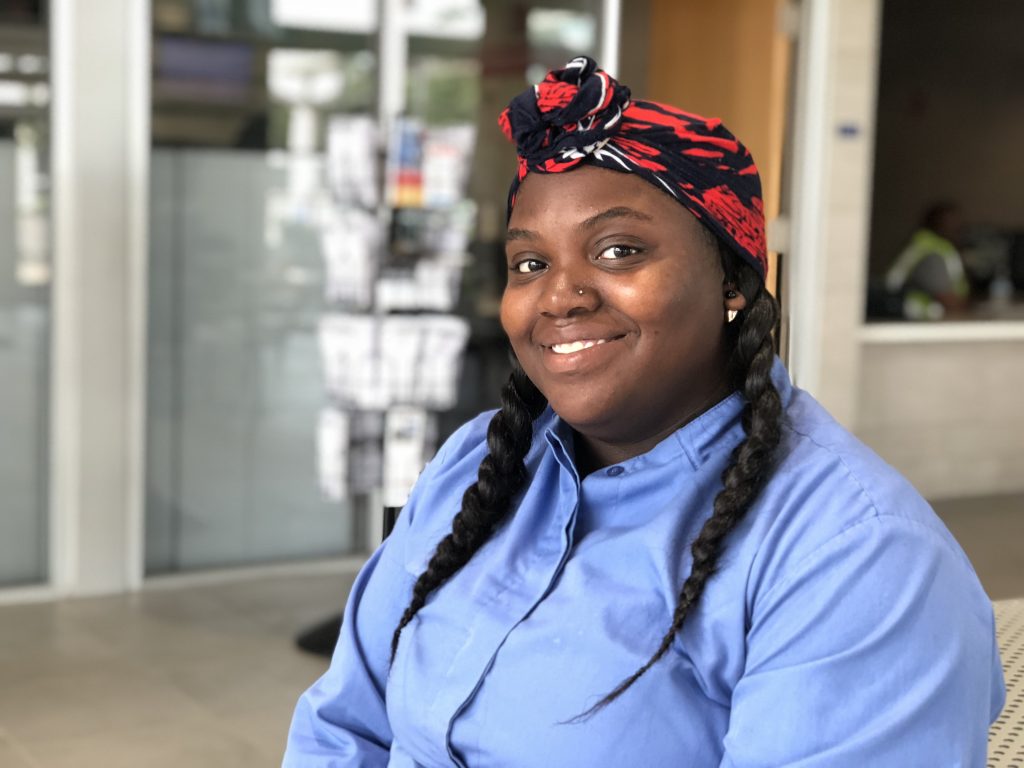 When Chelsea moved from Memphis to St. Louis, a lot of things changed in her life. But one thing stayed the same – she would avoid the hassles and costs of owning a vehicle and rely on public transit to get around town.
To get to work at Missouri Baptist Medical Center in Town and Country, Chelsea boards the #72 Monarch from her home and rides to the North County Transit Center. From there, she hops on the #47 Clayton-NCTC to the Clayton Transit Center, where she transfers to the #58 Clayton-West County, which provides her direct access to the hospital.
Even though Chelsea isn't a St. Louis native, she's become an expert on how to make the Metro Transit system work for her. It allows her to enjoy all of the benefits that a no-car lifestyle brings.
"It's safer," she said. "It's real simple, and you don't have to come out of pocket for a lot of gas. All you have to do is get $2 or $3, and you're okay."
Return to Blog