October 31, 2018
Passengers like Jake depend on Metro Transit to get to work, school and other important destinations. We his you enjoy his story, and we're interested in your transit story too. Email [email protected], and we may share your story in a future "Passenger Profile."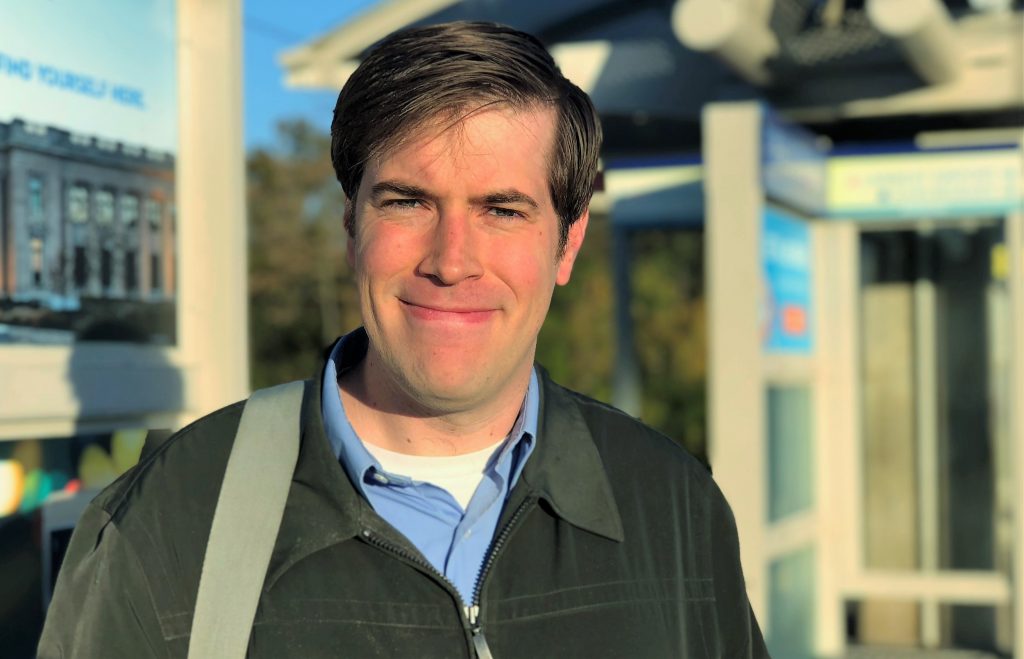 If you're an Illinois commuter, getting into downtown St. Louis lately is no small task.
To get to work each day, Jake must find a way to navigate the various bridge closures, road construction and gridlock. Fortunately, Jake has the perfect solution. He relies on Metro Transit.
Jake parks his car at the Fairview Heights MetroLink Station and rides the train to the Convention Center MetroLink Station in downtown St. Louis. His work is just a few blocks away.
"I started riding Metro when I took a job downtown 10 years ago," he said. "It allows me to put less wear and tear on my car. It's quicker. Right now, they're pretty much tearing up every bridge."
It's also faster. Jake said his commute only takes about 15 minutes, and when he's on transit, he can maximize his commute by doing other things.
"I get to read when I'm on the train," he said. "Basically, that time is mine as opposed to being stuck in traffic."
In addition to traveling to work, Jake also uses MetroLink to attend events in downtown St. Louis.
"It save me time. It saves me money. And, it's a more enjoyable commute."
Return to Blog