April 26, 2017
Passengers like James depend on Metro transit to get to work, school and other important destinations. We hope you enjoy his story, and we're interested in your transit story too. Email [email protected], and we may share your story in a future "Passenger Profile.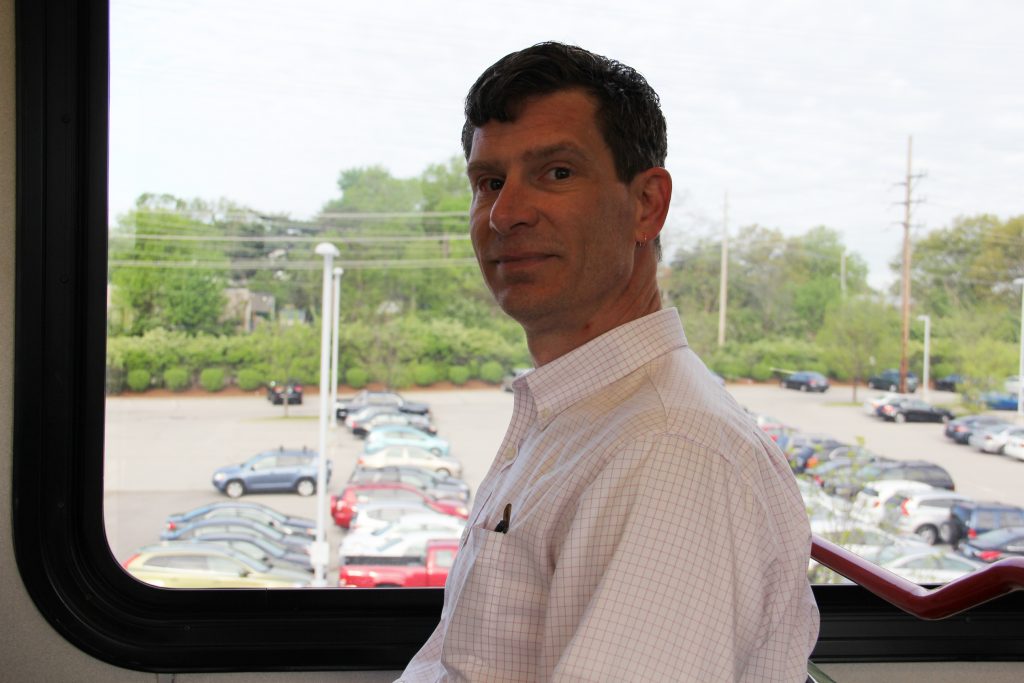 For James, his daily commute is his time to crack open a good book.
Ever since the Cross County MetroLink Extension opened in 2006, James has relied on MetroLink to get around town. For the most part, his commutes begin at the Shrewsbury-Lansdowne I-44 MetroLink Station. From there, James may ride MetroLink into downtown St. Louis, to St. Louis-Lambert International Airport, or to visit other areas of the region like the Delmar Loop.
"It's so much easier than driving," James said.
In addition to giving him time to read and relax, James uses MetroLink to avoid the bumper-to-bumper traffic on the region's interstates, especially now when road construction is just ramping up. It's a tactic he's successfully carried out to beat the crowds.
"It's a lot less of a headache than trying to drive and park downtown, especially when baseball season starts up," he said. "It's a whole other ballgame."
Return to Blog