May 23, 2018
Passengers like Jim depend on Metro Transit to get to work, school and other important destinations. We hope you enjoy his story, and we're interested in your transit story too. Email [email protected], and we may share your story in a future "Passenger Profile."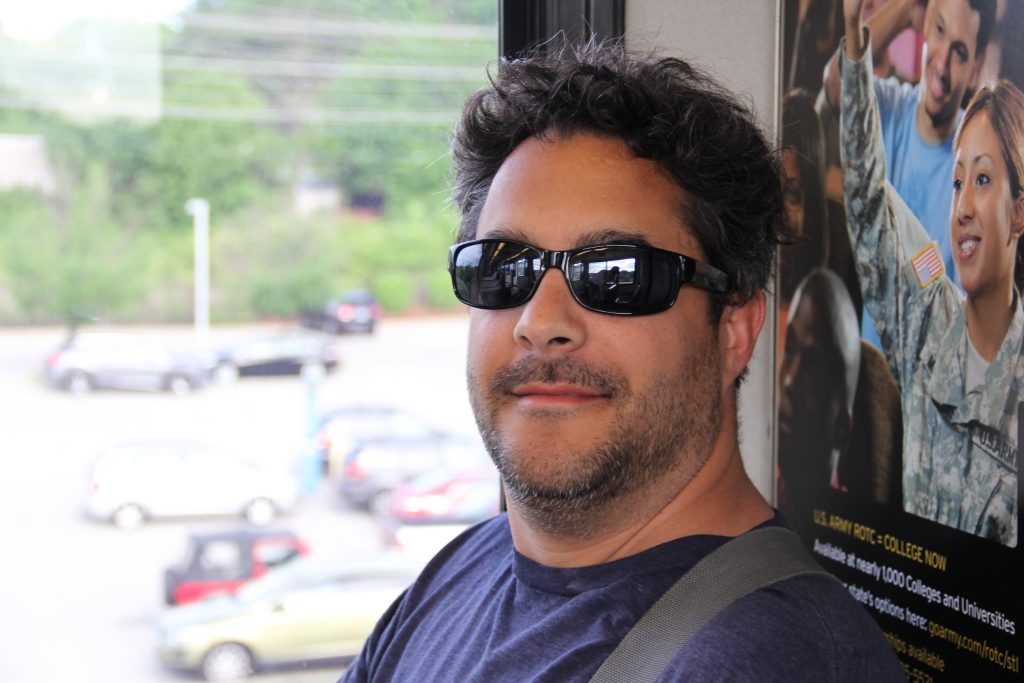 When Jim and his family moved to Orlando, Florida, they used that transition to slim down from two cars to one. When they moved back to St. Louis, that part of their life stayed the same.
Each day of the week, Jim either takes a short walk from his home or carpools to the Shrewsbury-Lansdowne I-44 MetroLink Station. From there, he boards a Blue Line train and rides to the Union Station MetroLink Station, where he works nearby.
"It's much cheaper than getting another car," Jim said.
In addition to cost-savings, Jim also enjoys the time MetroLink provides.
"I like having a half hour to not pay attention to traffic," he said. "I can listen to podcasts."
In addition to using MetroLink to get to and from work, Jim also uses MetroLink to attend St. Louis Blues and Cardinals games.
"It's cheaper and safer than driving," he said. "I wish it went to more places."
Return to Blog