June 13, 2018
Passengers like Max depend on Metro Transit to get to work, school and other important destinations. We hope you enjoy his story, and we're interested in your transit story too. Email [email protected], and we may share your story in a future "Passenger Profile."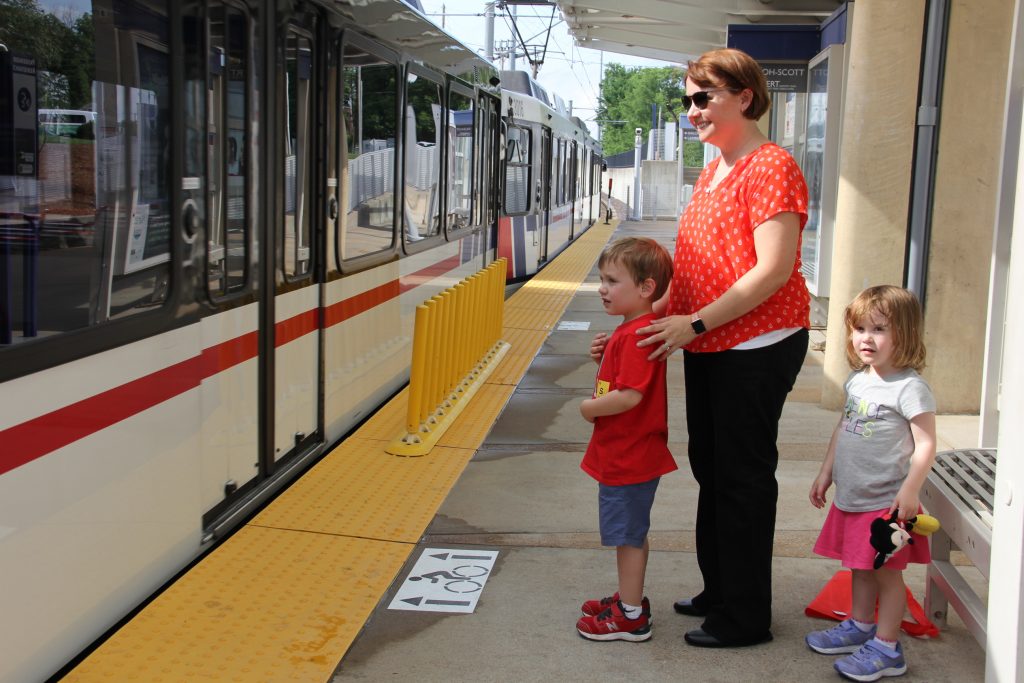 To say that Max is fascinated by trains would be quite the understatement.
He can't get enough of them.
Each day after school, Max and his mother Julie head to the Sunnen MetroLink Station to see MetroLink trains in action.
"We park in the Park-Ride lot and watch the trains come and go," Julie said. "We've been doing this since the beginning of the school year."
But Max, who is five-years-old, doesn't just watch trains. He builds them out of an assortment of Legos or Duplo blocks. He also draws them at school.
"Ever since he was little, he has had a fascination with MetroLink," Julie said.
Max, along with his mom, dad and sister, use MetroLink to go to Cardinals games during the summer, head to Forest Park for visits to the Saint Louis Zoo, or go to St. Louis Lambert International Airport.
Max knows everything about a MetroLink vehicle, from how they are powered to when they are scheduled to arrive at the Sunnen MetroLink Station each afternoon.
"I remember his first time riding MetroLink," Julie said. "I remember his eyes being huge as he looked out the window."
Max's fascination with public transit today could lead to a future where Metro is his main mode of transportation if he chooses, and that brings a sense of comfort to Julie.
"I could see Max using MetroBus and MetroLink when he gets older, when he wants to live a more independent life. It would be a good fit if driving became a challenge," she said. "Metro is an important part of living in a city. You can take Metro to places and not bother with a car. It's comforting to know that he can do whatever he wants to do."
Return to Blog