May 9, 2018
Passengers like Pekeita depend on Metro Transit to get to work, school and other important destinations. We hope you enjoy her story, and we're interested in your transit story too. Email [email protected], and we may share your story in a future "Passenger Profile."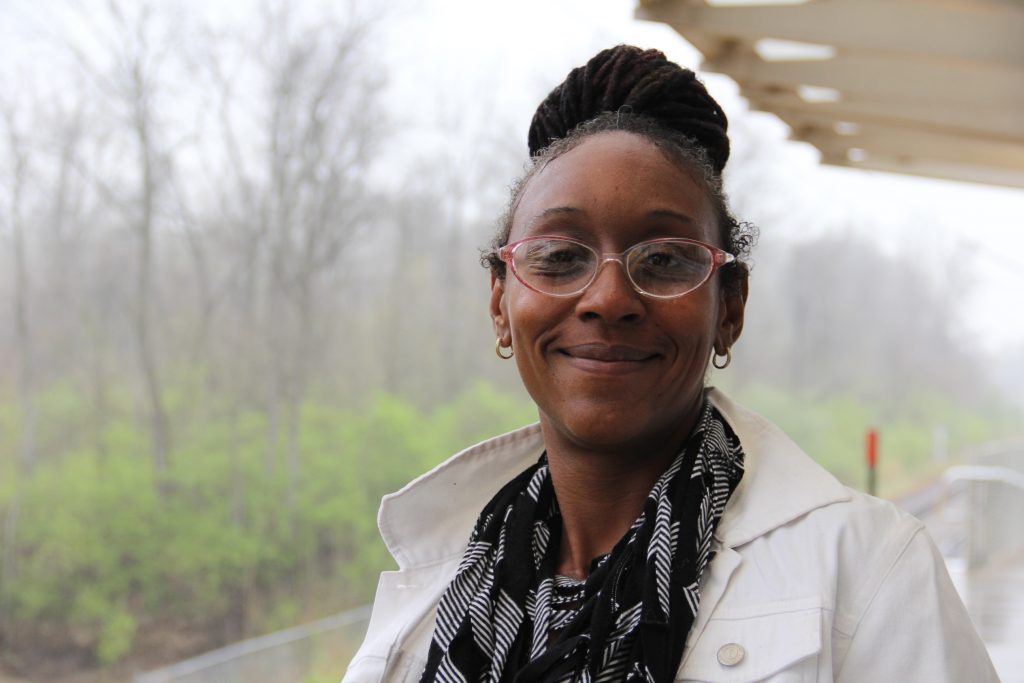 A MetroLink ride for Pekeita is more than just a commute. It's her time to focus, reflect and recharge.
Each day, Pekeita is either dropped off, or she parks her car, at the Fairview Heights MetroLink Station. From there, she boards a Red Line train and rides to the College MetroLink Station. Pekeita attends Southwestern Illinois College and plans to graduate in May.
Pekeita has been riding Metro Transit for about four years now and she sees it as a convenient part of her day.
"I really appreciate it because I can just jump on and I don't have to drive."
In addition to her school commute, Pekeita also uses Metro to visit the Saint Louis Zoo, Busch Stadium and other destinations and events in downtown St. Louis. But, no matter where she's headed, what Pekeita enjoys the most about riding Metro is that it allows her to take full advantage of her time.
"I can study, I can read and I can focus," she said. "Every morning is good for me, because I can sit back and relax, and that's the most important thing for me. I don't have to be in the hustle and bustle. Been there, done that."
Return to Blog