October 18, 2017
Passengers like Robert depend on Metro transit to get to work, school and other important destinations. We hope you enjoy his story, and we're interested in your transit story too. Email [email protected], and we may share your story in a future "Passenger Profile."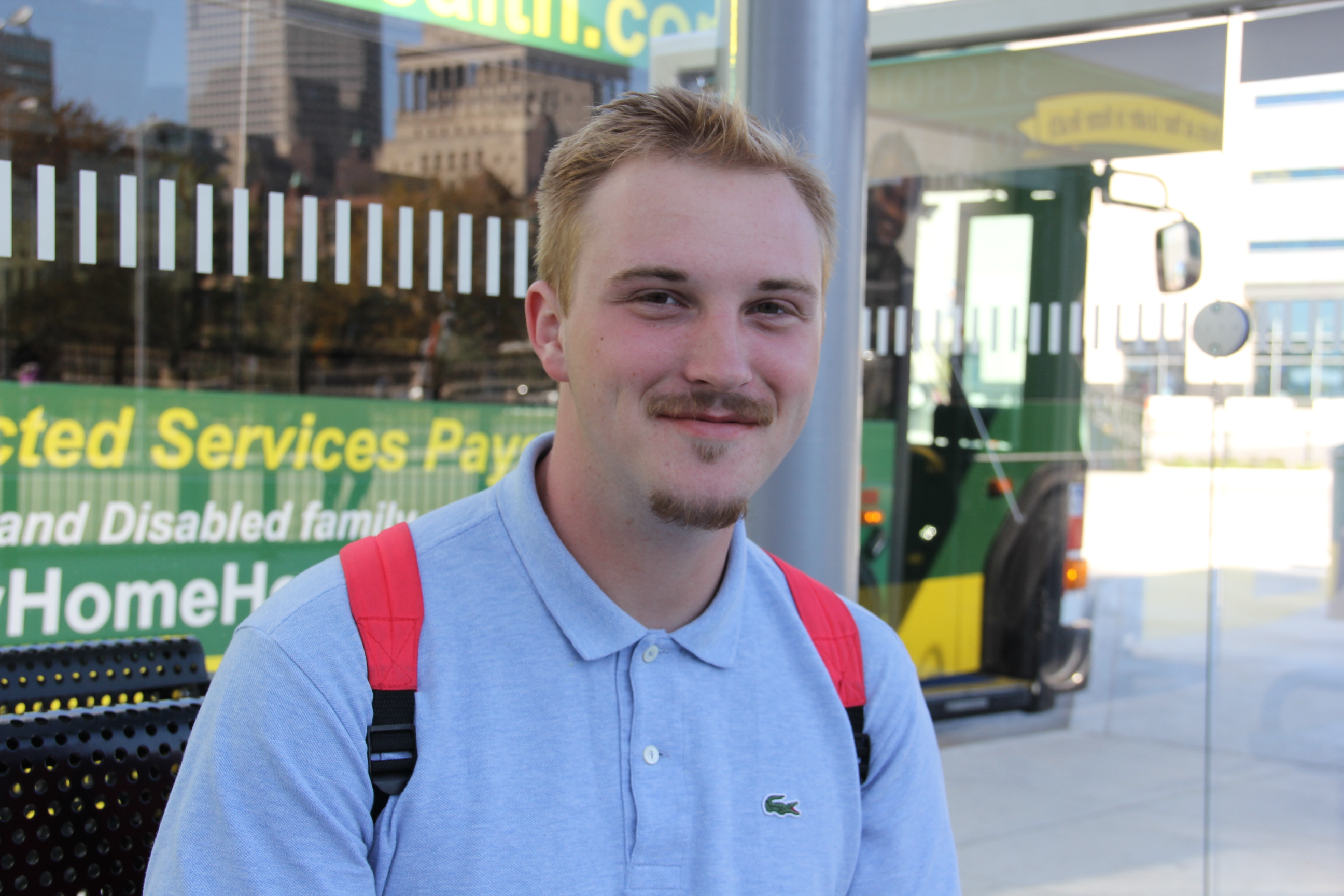 Taking advantage of a warm, fall day in St. Louis, Robert made his way to the Civic Center Transit Center on his own two feet.
Robert walked from his home in Soulard to the Civic Center Transit Center, bound for an appointment in North St. Louis County. To get there, he will board the #74 Florissant MetroBus route and ride to the medical office. On most days (and on days when the weather makes walking less than ideal), Robert uses the #30 Arsenal to transport him between his home and where he works in downtown St. Louis.
Robert has been using Metro for a few months now and relies on MetroBus and MetroLink as his primary means of traveling through the region. Although he's a relatively new rider, he's already enjoying the benefits that come with using Metro.
"It's easier to get around town," he said. "Plus, it's convenient and the workers are nice."
Robert said it wasn't hard to get the hang of the transit system. In addition to learning about Metro's services online, Robert talked to friends to get the various bus routes figured out.
"I definitely took advantage of word of mouth," he said.
Return to Blog