October 11, 2017
Passengers like Seanta depend on Metro transit to get to work, school and other important destinations. We hope you enjoy her story, and we're interested in your transit story too. Email [email protected], and we may share your story in a future "Passenger Profile."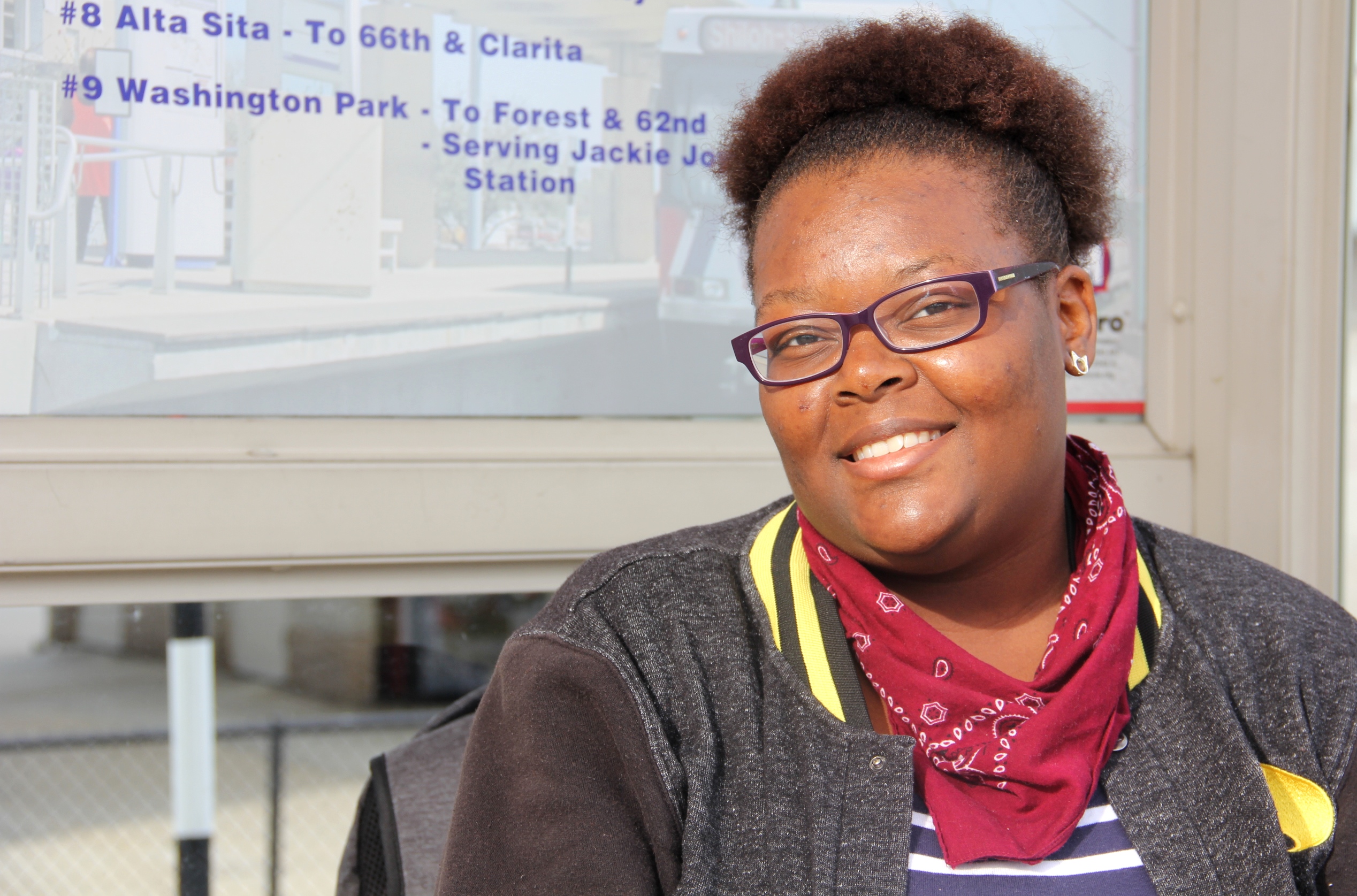 Seanta is working toward her dream of becoming an international interior designer, and she has her sights set on England. But, before she can jump the pond, she needs to finish school — and that's where Metro (and Madison County Transit) comes in.
Each morning, Seanta boards the Madison County Transit #20 Granite City – Pontoon Beach Shuttle from her home and rides to the MCT Granite City Station. From there, she transfers to the #5 Tri-City Regional bus to the Emerson Park MetroLink Station. She rides a Blue Line train to the Shrewsbury-Lansdowne I-44 MetroLink Station and then can choose between the #21 Watson Rd, #68 Big Bend or #56 Kirkwood-Webster to get to her final destination at St. Louis Community College–Meramec.
"I don't have a car," she said, "and I know it takes longer, but I can rely on the system to get me where I need to go."
Seanta put her school commute into motion in August and has found that a constant flow of tunes helps pass the time.
"I put it on shuffle," she said.
Public transit is not only the main transportation option she uses to traverse the bi-state region, it's also her most affordable one. That's because St. Louis Community College is part of the U-Pass program, offering students like Seanta a free pass.
"My school offers the U-Pass, so I was like 'free transportation to school, um…yeah!'"
Return to Blog