May 3, 2017
Passengers like Shelly depend on Metro transit to get to work, school and other important destinations. We hope you enjoy her story, and we're interested in your transit story too. Email [email protected], and we may share your story in a future "Passenger Profile.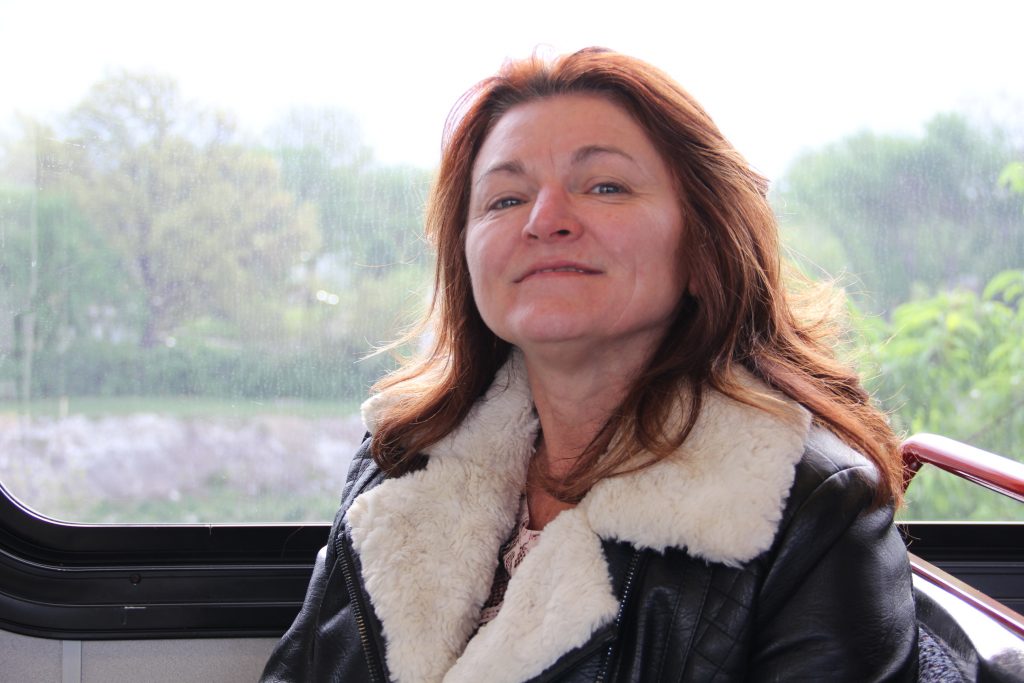 For Shelly, her daily commutes start by revving up her scooter.
Each day begins with a nine-mile scooter ride to the Shrewsbury-Lansdowne I-44 MetroLink Station, where she catches a MetroLink train and rides about 10 minutes to the Clayton MetroLink Station.
"It's timely," Shelly said. "I can't get from Shrewsbury to Clayton in 10 minutes on the roadways, but I can get from Shrewsbury to Clayton using Metro."
Shelly has been a Metro passenger since 1988. For her, using public transportation is part of her family upbringing.
Her father worked for Metro at a MetroBus facility for 39 years. And before she lived near the Shrewsbury station, Shelly and her cousin would hop on the bus in University City.
"Metro has always been our way," she said.
Today, Shelly uses Metro primarily to get to and from work each day, but also rides MetroLink to get to St. Louis-Lambert International Airport, to Cardinals and Blues games, and to festivities around town like Mardi Gras.
"It's cost effective," she said.
Shelly advises those new to Metro to be prepared and be alert. She recommends carrying a travel bag with you, filled with the necessary travel essentials such as an umbrella for rainy days.
"Be prepared and just travel smart," she said.
Return to Blog