June 20, 2018
Passengers like Tylessa depend on Metro Transit to get to work, school and other important destinations. We hope you enjoy her story, and we're interested in your transit story too. Email [email protected], and we may share your story in a future "Passenger Profile."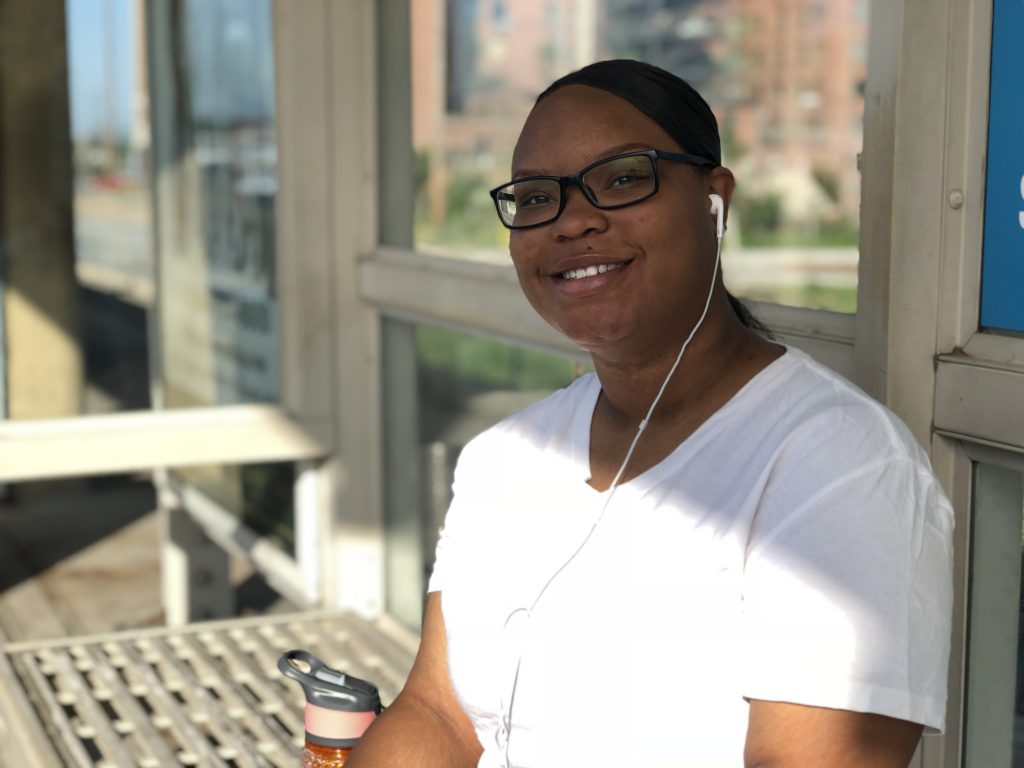 Tylessa hopes to one day be a nurse, but she'll have to finish her studies before she can get there. Fortunately, she never has to worry about being late for class, because Tylessa relies on Metro.
Each day, Tylessa drives to the 5th & Missouri MetroLink Station in East St. Louis and boards a Red Line MetroLink train to the College MetroLink Station to get to school. Tylessa is a freshman at Southwestern Illinois College (SWIC) in Belleville, Ill.
While Tylessa could drive to school each day, she prefers the convenience of Metro Transit.
"It's a far drive," she said. "Plus, it would be a waste of gas."
The cost-savings of choosing MetroLink is a major benefit. Since Tylessa is a student at SWIC, she can take advantage of the U-Pass program. SWIC, along with several other area colleges and universities, participate in the U-Pass program to provide eligible students and faculty with transit passes – and unlimited rides on MetroBus and MetroLink.
Return to Blog