October 6, 2017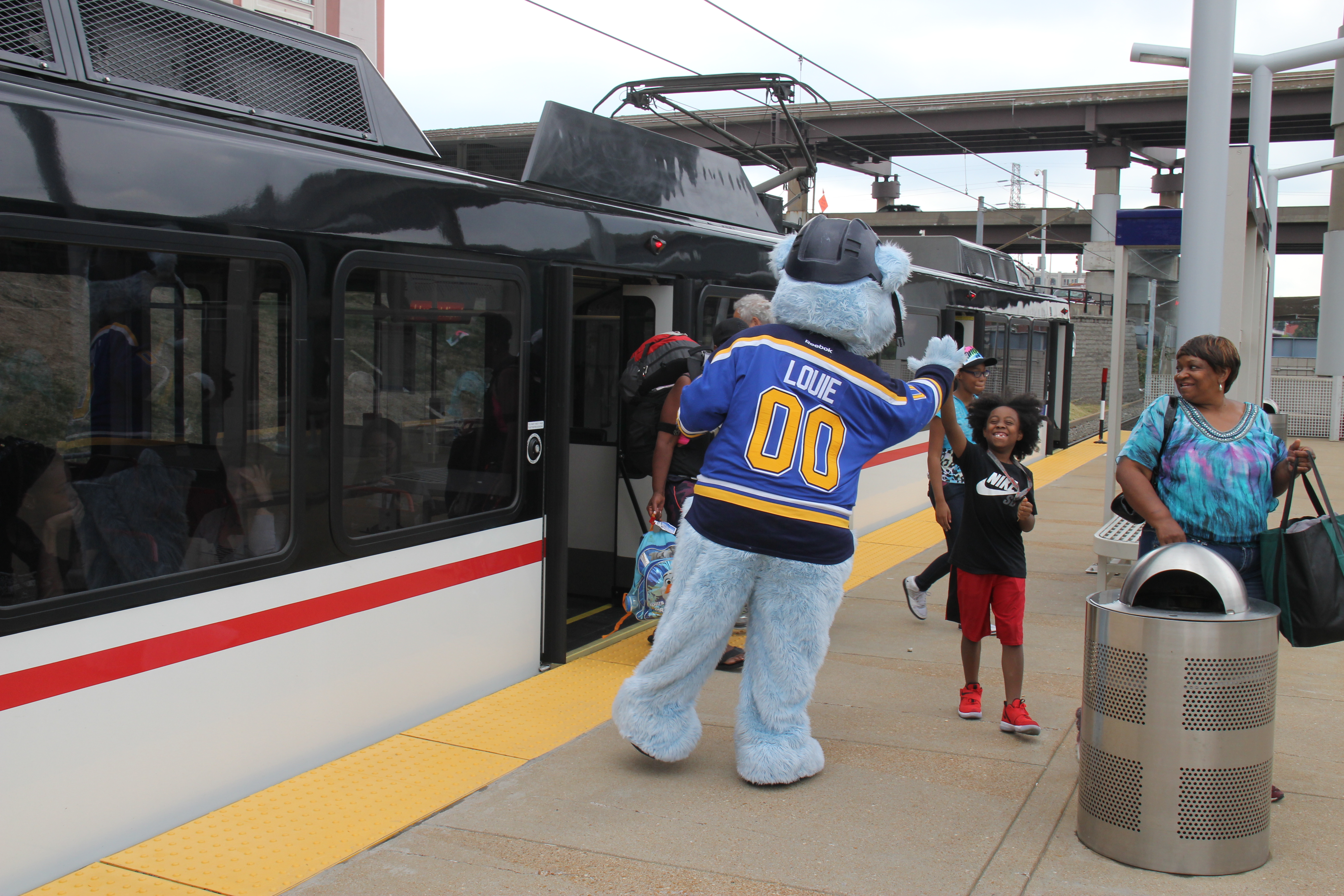 The St. Louis Blues will play their first regular season game at home on Saturday and Metro is the best way to get to all the action at the Scottrade Center.
Hockey fans can park at any one of 21 free Metro Park-Ride lots in Missouri and Illinois and purchase round-trip tickets to ride MetroLink to the Civic Center Transit Center. You can also ride several MetroBus routes that serve the newly redesigned transit center as well.
Enjoy live music from That 80's Band on the main concourse at Scottrade Center, starting at 5 p.m. The stage will be located inside the 14th Street entrance between Section 120-126. Louie, the Blue Crew and Blues celebrities will drop by to add to the entertainment.
Make sure you're in your seats by 6:45 p.m. for in-arena pre-game show as the Blues highlight new features of Scottrade Center with a feature titled, "14th and Clark." The Show Me Arts Academy, led by professional actress and singer/songwriter Marty K. Casey, will perform a rendition of The Beatles' hit, "All Together Now."
The St. Louis Blues face off against the Dallas Stars at 7 p.m.
Ready to cheer on your St. Louis Blues? To plan your trip to the Scottrade Center on Metro, download the Metro On The Go app, use TripPlanner, or contact Metro Transit Information, Monday through Friday from 7 a.m. to 6 p.m. at 314-231-2345 or 618-271-2345.
Return to Blog