April 10, 2023
STL Style House: Destination Deals 'Merchant of the Month'
Return to Blog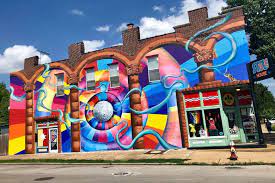 Metro's Destination Deals program is proud to feature STL Style House as our very first Merchant of the Month! This iconic Cherokee Street establishment has been providing unique, high-quality merchandise for over a decade. With a range of products from St. Louis-themed baby onesies to vintage MetroBus t-shirts, there is something for every St. Louisan at STL Style House.
Founded by twin brothers Jeff and Randy Vines, STL Style House has a passion for urban life in St. Louis. They strive to represent the eclectic soul of the city, and their products reflect just that. A favorite amongst locals and visitors alike, the shop has become a staple of the Cherokee Street neighborhood.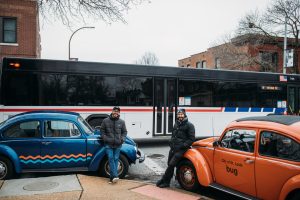 "We have an unhealthy obsession with the city," said Randy Vines. "We've always been proud of St. Louis and thought it's residents deserved an easy, cool way to connect with the city without resorting to gimmicky shirts at souvenir shops. We try to represent the funky, artistic soul of the city."
As part of Destination Deals, you can get 15% off at STL Style House by showing your valid Metro pass. And to celebrate otheir selection as Merchant of the Month, we are offering the opportunity to win a free Metro t-shirt from STL Style House. This t-shirt features the iconic St. Louis MetroLink and is a must-have for any public transit enthusiast or fan of the city.
But why stop at just entering the contest? Make a day of it and visit STL Style House in person. Located at 3159 Cherokee Street, it's the perfect spot to pick up a unique souvenir or gift for a loved one. Easily accessed by several of our MetroBus routes including #8 Shaw-Cherokee, #10 Gravois-Lindell, #11 Chippewa, and #70 Grand.
Click the link below for a chance to win an exclusive Metro T-shirt from our Destination Deals 'Merchant of the Month.' 50 winners will be chosen at random and contacted at the end of the month.
Click here to enter this month's Destination Deal!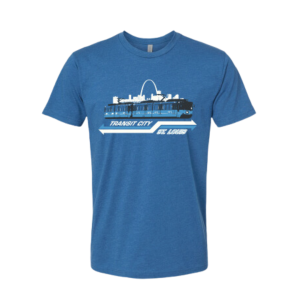 Return to Blog