April 25, 2019
Take Metro to Earth Day, Baseball and Stanley Cup Playoffs
Return to Blog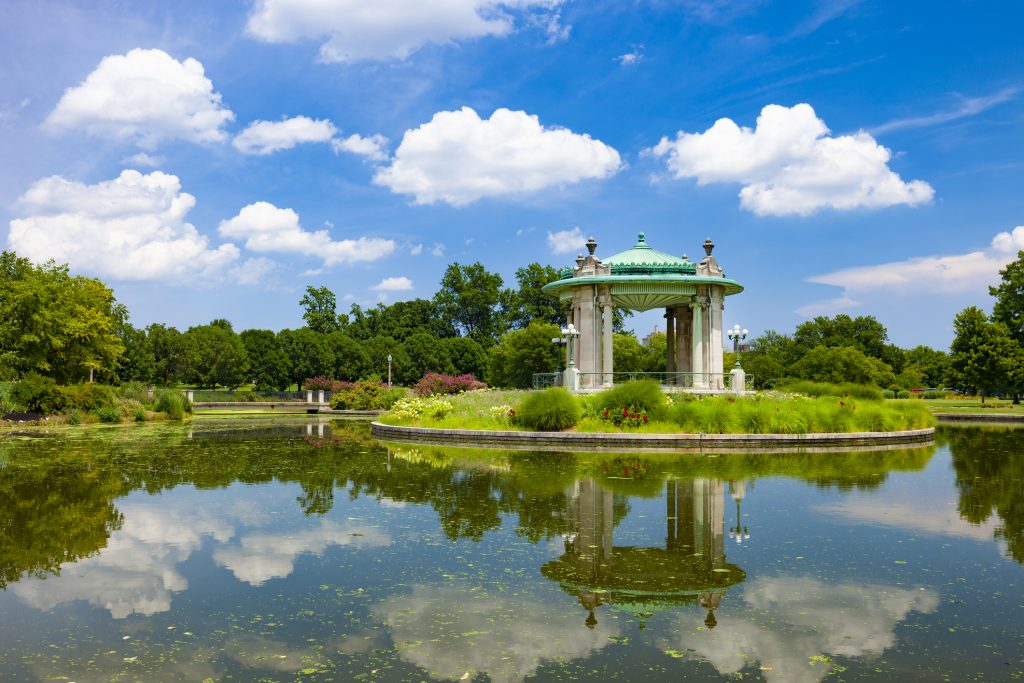 The sustainable – and most convenient – way to get to Earth Day festivities in Forest Park or to games downtown this weekend is by Metro Transit.
Earth Day Festival
The 30th annual Earth Day Festival in Forest Park will take place on Saturday and Sunday near The Muny grounds from 11 a.m. to 5 p.m. Come learn about the environment and sustainable-living while enjoying food, entertainment and hands-on activities for all ages.
Walk, bike or carpool to one of the 21 free Metro Park-Ride lots in Illinois and Missouri and catch a MetroLink train to the Earth Day Festival from the Forest Park-DeBaliviere, Skinker or Central West End stations. All are a short distance from the festivities.
Metro will have the Gateway Bus at the festival. For those who register for a Gateway Card that day, they'll be entered into a drawing for a chance to win a May monthly transit pass. You can also learn more about Metro Transit and try out a bicycle rack, which are located in front of MetroBus vehicles.
Blues v. Stars and Cards v. Reds
While Forest Park will be busy with Earth Day festivities this weekend, it won't be the only place buzzing with activity. The St. Louis Blues will continue their playoff trek against the Dallas Stars. The puck hits the ice at 2 p.m. Saturday at the Enterprise Center. Meanwhile, the St. Louis Cardinals will continue their series with the Cincinnati Reds with 1:15 p.m. games on Saturday and Sunday.
Park for free at a Park-Ride lot, purchase a $5 round-trip MetroLink ticket, and ride to the Civic Center Station (near Enterprise Center), Stadium Station (near Busch Stadium) or to any of the other four downtown MetroLink stations.
Due to large sports crowds expected in downtown St. Louis, MetroLink will monitor platforms and add extra service as needed. Metro will have additional security and staff on the system to assist passengers.
MetroBus is another great option. You can ride on any one of 19 MetroBus routes to the Civic Center Transit Center, which is located just south of the Enterprise Center and a few blocks west of Busch Stadium.
To plan your Metro Transit trip this weekend, download Transit app to your mobile device, use Trip Planner, or contact Metro Transit Information, Monday through Friday from 7 a.m. to 6 p.m. by calling 314-231-2345 or 618-271-2345 or texting 314-207-9786.
Return to Blog
Categories:
Metro Lifestyle