Serving Their Neighbors and Keeping Our Community Moving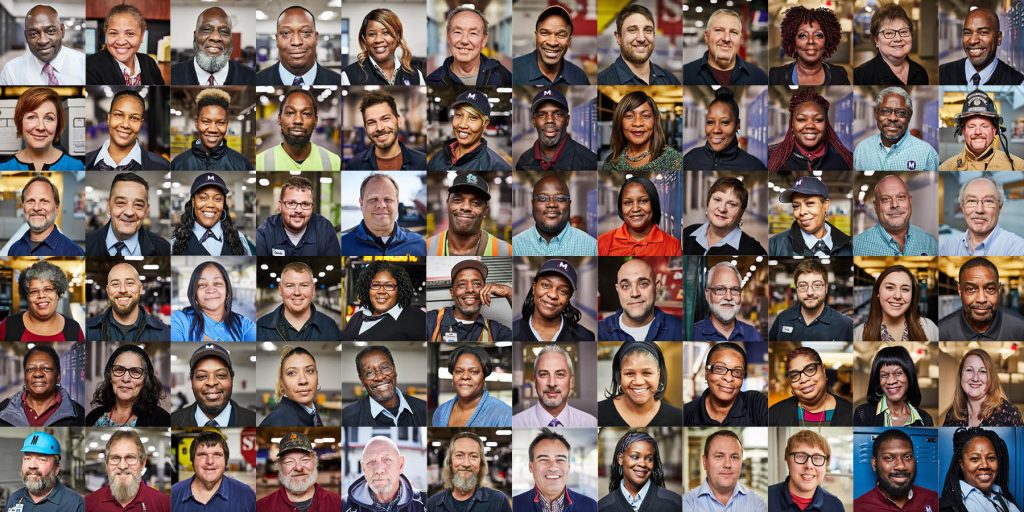 Every day, a fleet of more than 600 Metro Transit trains, buses and vans help tens of thousands get to important destinations across 46 miles of rail and on area roadways within a 500 square-mile service area in Missouri and Illinois.
And every day, a team of more than 2,000 dedicated professionals are responsible for keeping this multimodal regional transportation system running smoothly.
From our operators on the street, the security personnel patrolling the system and the customer service team assisting riders – to the mechanics who support our fleet, the engineers who build the infrastructure and the maintenance team that protects our transit system – these are the men and women who are moving the St. Louis region forward.
Meet Our Team
Check out their stories below to learn more about their contributions, and the dedication and pride they bring to their work to improve the quality of life for everyone in our community. Read more in our Team Member Spotlight.
Importance of Bi-State Development and Metro
Teamwork
Benefits
Community