South St. Louis County
Service is offered in South and Southwest St. Louis County seven days a week from 5 a.m. to 10 p.m.
The service zone provides riders a link to downtown St. Louis and the rest of Metro's transit network by connecting with MetroLink at the Shrewsbury-Lansdowne I-44 MetroLink Station.
You can travel to any destination in the service area. Rides are $2 per trip – check out the Fares section of the Via page for more information.
Need help? Call 636.251.3328 or check out our How To Ride guide.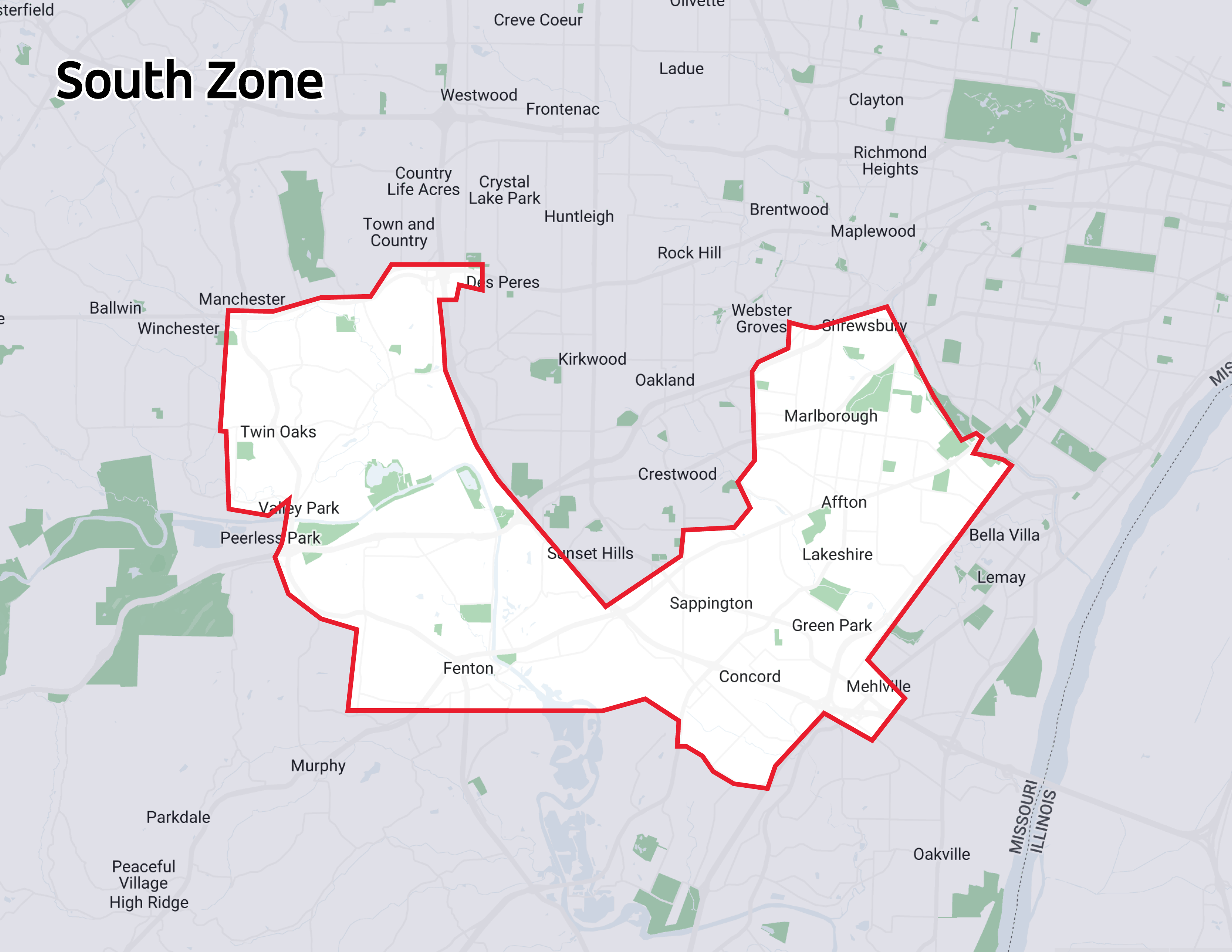 Book a ride using the Via app or call 636.251.3328.