South St. Louis County
Service is offered in South and Southwest St. Louis County seven days a week from 5 a.m. to 10 p.m.
If you ride the #46 Tesson Ferry, #58X Twin Oaks Express, #73X I-55 Express or #410X Eureka Express routes, Via Metro STL may be an option for you. The service zone covers areas served by these routes and express riders can use Via to reach downtown St. Louis by connecting with MetroLink at the Shrewsbury-Lansdowne I-44 MetroLink Station.
You can travel to any destination in the service area. Rides are free if you have a Metro monthly or weekly pass, discounted if you combine Metro Transit with Via, or are $2 per trip – check out the Fares section of the Via page for more information.
Need help? Call 636.251.3328 or check out our How To Ride guide.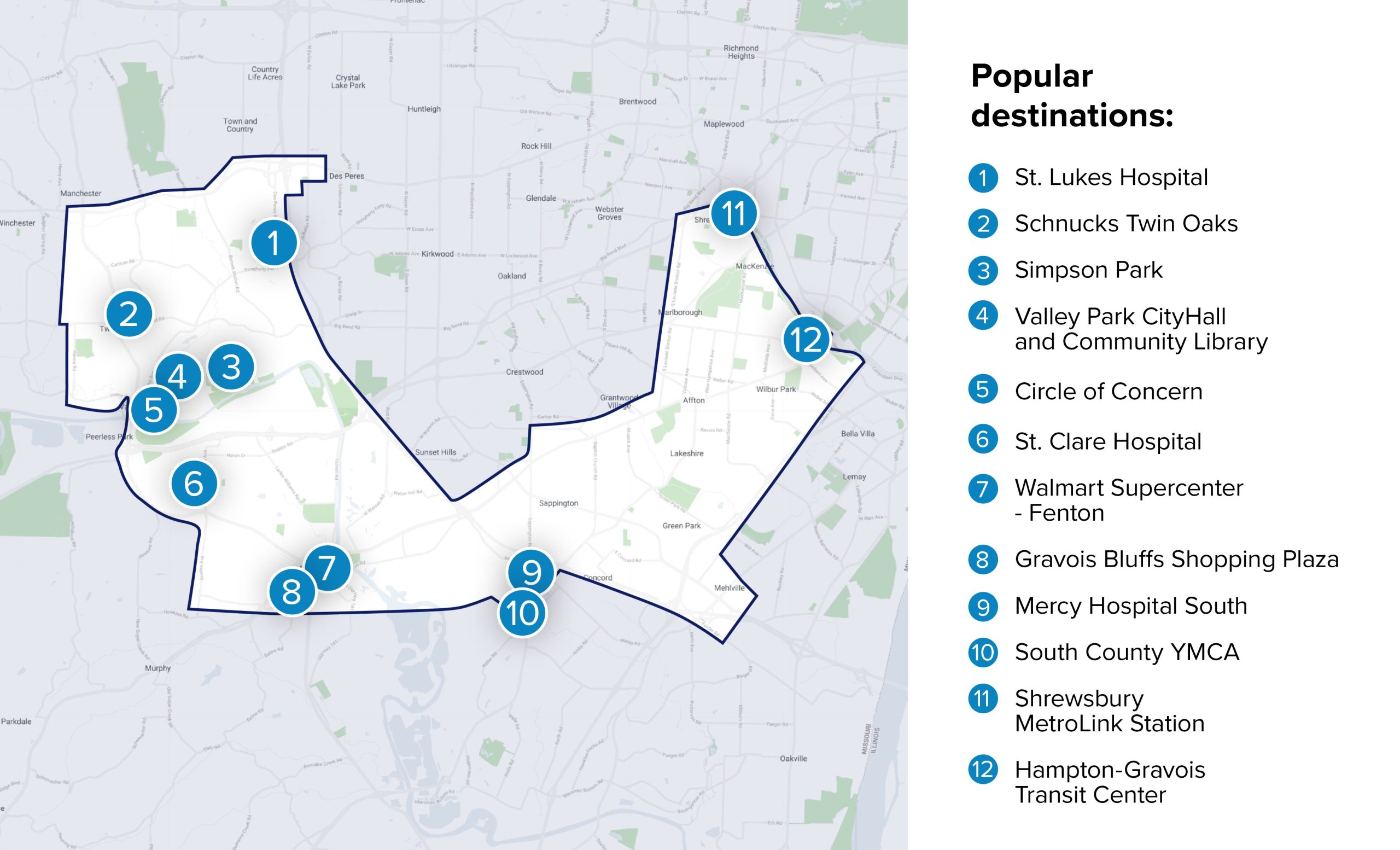 Book a ride using the Via app or call 636.251.3328.