St. Clair County Transit District On-Demand Transit
SCCTD VanGo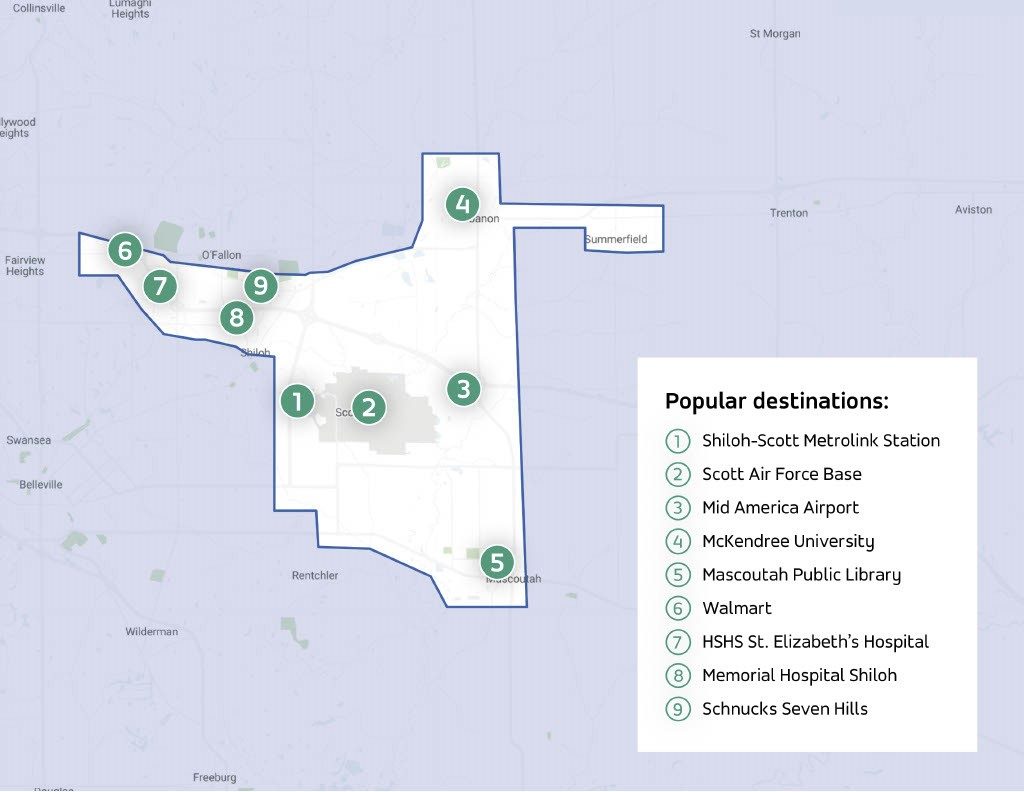 St. Clair County Transit District's SCCTD VanGo works just like Via Metro STL — book a trip using the app (or call in) and you'll get picked up in minutes at a corner a short walk from the address you entered. You'll then be matched with other passengers heading in the same direction. You can book a ride between 5 a.m. and 6 p.m. Monday through Friday anywhere within the service zone shown below.
Download the SCCTD VanGo app to get started. Rides cost $3 per ride, and you can bring an extra person along for $1.50. Rides to/from the Shiloh-Scott MetroLink Station will only cost $1.
Get more information here: scctd.org/vango
Belleville Flyer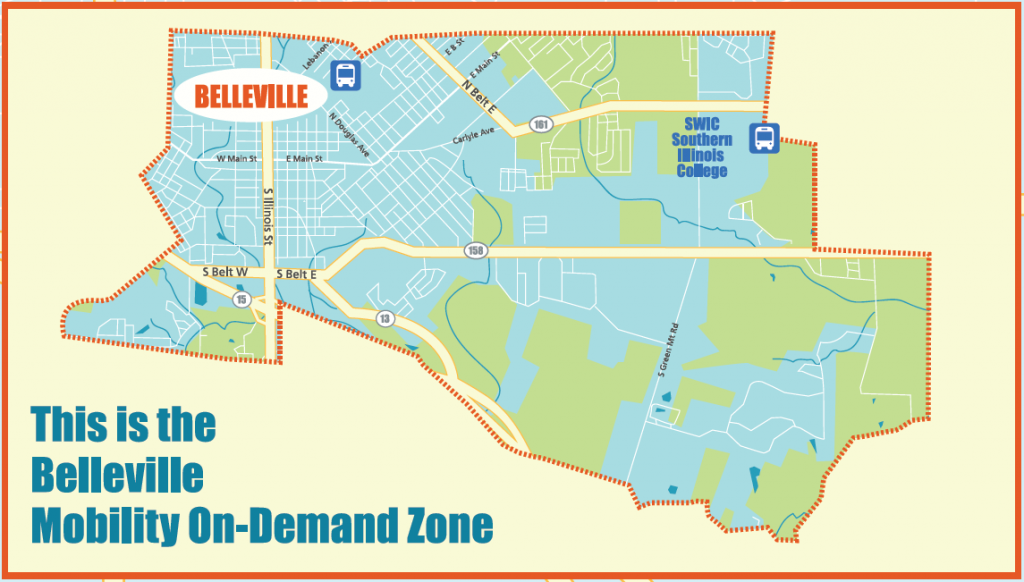 St. Clair County Transit District's Belleville Flyer is an on-demand, shared-ride service that can pick you up from home, work or school and take you to MetroLink, MetroBus or anywhere else you need to go within the Belleville Mobility On-Demand Zone – at a fraction of the cost for a private rideshare. This service replaces the #17 Carlyle – 17th Street MetroBus route, which is discontinued on June 21, 2021.
The service operates Monday through Friday from 6 a.m. to 7 p.m., and Saturdays from 8:30 a.m. to 6 p.m. Trips within the zone are $3, and one-way trips to or from the Belleville Transit Center are only $1. Rides can be scheduled by calling 618-800-6884 or through the TransLoc app. Fares can be purchased on the TransLoc app and at ticket vending machines located at Illinois MetroLink Stations and Transit Centers. Visit scctd.org/belleville-flyer for more information.