MECHANICS WANTED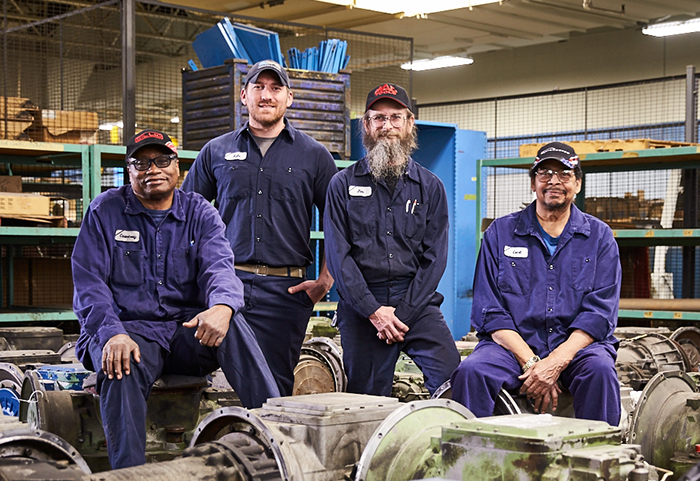 Calling all Mechanics! Metro Transit Mechanics make at least $29/hour out of the gate, enjoy excellent benefits, full health & dental, training, chances for advancement, a retirement plan and even signing bonuses for qualified candidates.
Sound good? Then you're ready to get started!
Apply
Apply: Fill out an application in minutes by clicking on the mechanic position below.
Save your spot: Pre-register for our upcoming Mechanic Hiring Event on Saturday, November 6, to lock in your spot and take your best shot at an exciting new career. Email Jason Ford at JMFord@bistatedev.org to save your spot.

Save your spot. And we'll see you on Saturday, November 6 at 9 a.m., 12 p.m. or 3 p.m.!
Mechanic Hiring Event
Saturday, November 6
Times available at 9 a.m., 12 p.m. and 3 p.m.
Location
Metro DeBaliviere Garage
565 DeBaliviere Ave
St. Louis Mo 63112
Parking Available
Park in the employee lot and then head to the main entrance where our Human Resource staff will greet you.
_________
BSD – Equal Employment Opportunity M/F/D/V
Bi-State Development is proud to be an Equal Opportunity Employer, supporting diversity in the workplace. We provide equal opportunity to all qualified individuals regardless of race, color, religion, age, sex, national origin, veteran status, disability, or any other factor protected by law.
Drug and Alcohol Free Work Force
An important aspect of providing excellent service is assuring a drug and alcohol-free workforce. Therefore Bi-State Development has established the goal of a 100 percent drug and alcohol-free workplace. Applicants will be required to undergo drug and alcohol testing prior to employment and will be subject to further drug and alcohol testing throughout their employment. Employees selected for safety sensitive positions must also submit to drug and alcohol testing in accordance with Bi-State Development's policy and the Federal Transit Administration's regulatory requirements. In addition, thorough background and criminal checks are completed for all new hires.