September 26, 2018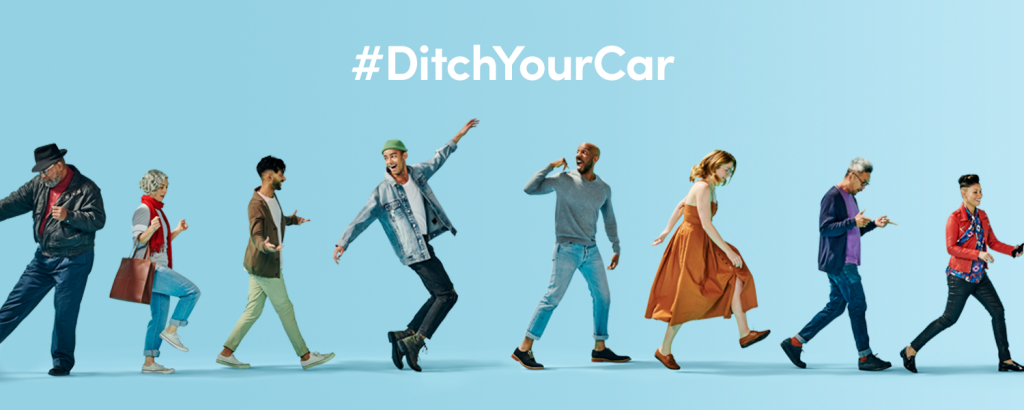 Ridesharing service Lyft, along with Metro Transit and Citizens for Modern Transit, have a challenge for you.
Lyft is announcing Ditch Your Car, a program that'll offer 50 St. Louis area residents more than $375 of transportation credit to give up their cars for 30 days from October 8 to November 6 in favor of getting around town via Lyft rides and Metro Transit.
Starting today, St. Louis area residents will be able to register for the opportunity to receive credit towards Lyft and a monthly Metro pass.
"The future of mobility is multimodal, and will include network of transportation services that don't require you to own a personal vehicle," said Jessica Mefford-Miller, Executive Director of Metro Transit. "Lyft is a wonderful complement to Metro Transit, especially for first-mile and last-mile trips, and we are excited to be a partner of this program and help show how anyone in the St. Louis region can enjoy a car-free lifestyle."
Here's how it works:
Sign up here. The 50 eligible people will be signed up at random.
Once chosen for the challenge, you'll receive an email with the details of the program — and a "How to Ditch Kit" in the mail (including transportation credits)
Transportation credits include:

Lyft credits (valued at $300), Metro Transit one-month pass (valued at $78).

The Challenge starts October 8 and ends November 6.
"The way that people move around cities is changing faster than ever, and we are excited to challenge St. Louis residents to change their everyday habits and give up their car for a month," said Joe Schlichter, Market Manager, for Lyft St. Louis. "Lyft alone is not the overall solution to overcome transportation hurdles, but by partnering with Metro and Citizens for Modern Transit we are able to create a full menu of mobility options for St. Louis residents."
Return to Blog
Categories:
Technology