July 6, 2019
Fair Saint Louis Festivities: Air Show, Vertical Horizon, The Flaming Lips
Return to Blog
It's the final day of Fair Saint Louis and there's a lot of fun in store.
The festival grounds open underneath the Gateway Arch at noon. About a half hour later, the Boeing Air Show will take place. If you miss the show, no worries, there's another one at 5 p.m.
The main acts of the night kick off at 6:30 p.m. with alternative rock band Vertical Horizon. The Flaming Lips wrap up the night with a concert at 8:15 p.m.
The Edward Jones firework show begins at 9:35 p.m.
MetroLink is operating on a normal weekend schedule today.
To avoid waiting in line, purchase your round-trip tickets using the Metro Mobile app.
To minimize long lines and delays:
Missouri riders are encouraged to use the 8th & Pine station
Illinois riders should use the Laclede's Landing station
Both stations are about a half-mile from fairground entrances.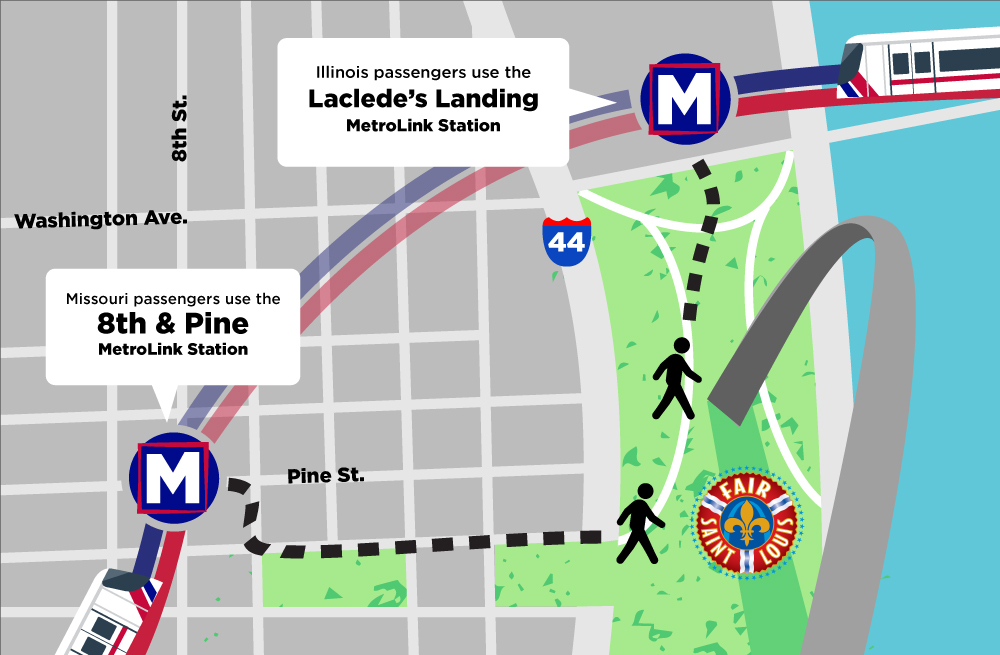 You should expect trains to be crowded, particularly during the evening after the fireworks have concluded. Metro will have extra security, personnel and employee ambassadors assigned throughout the MetroLink system.
Plan your Fair Saint Louis trip by downloading the Transit app to your mobile device.
Return to Blog
Categories:
Metro Lifestyle