June 21, 2019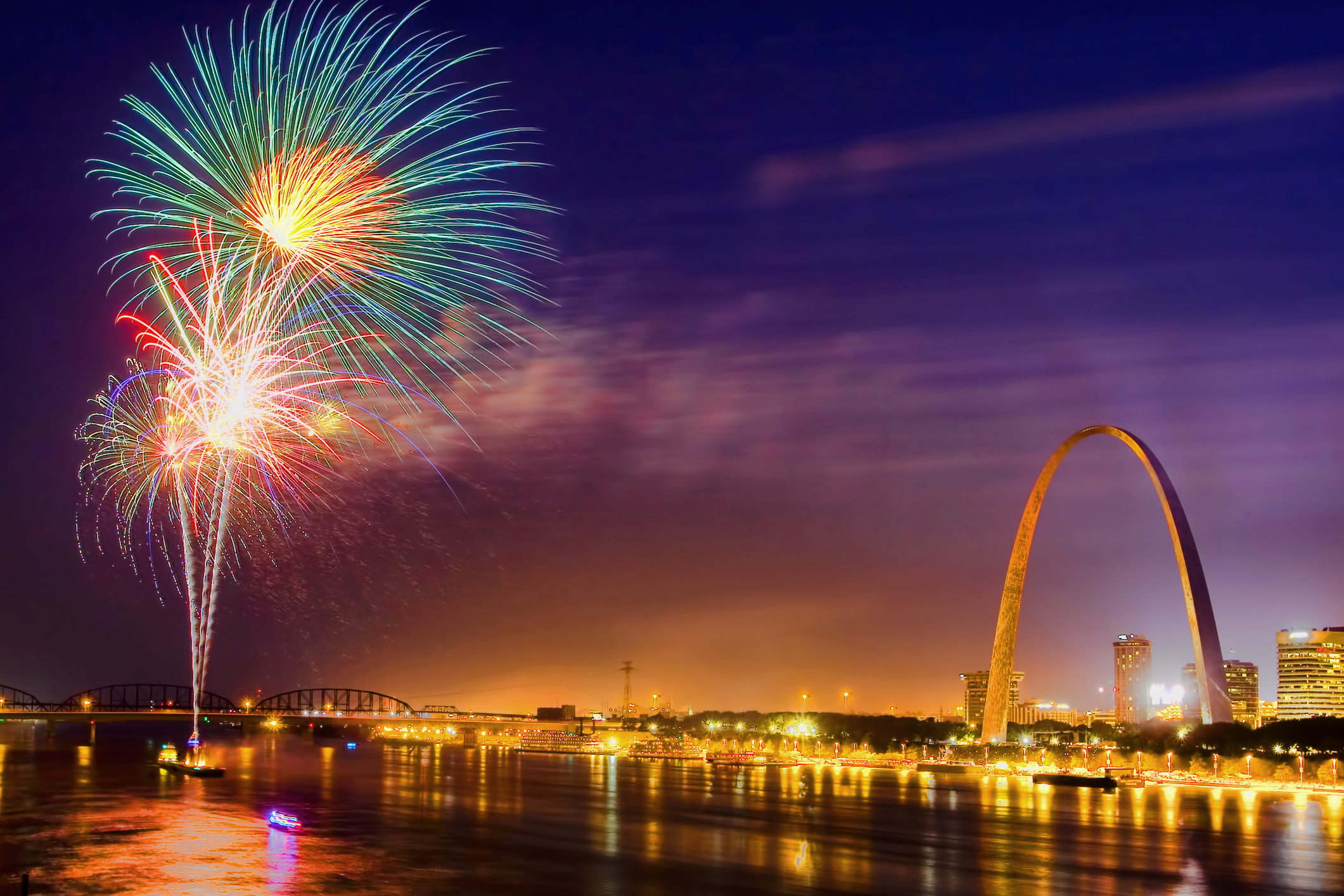 Hop on Metro Transit to Fair Saint Louis on the Gateway Arch grounds.
The three-day celebration (July 4 – 6) includes one parade, five air shows, six concerts and three evenings of fireworks.
MetroLink Service Details
MetroLink will operate on a weekend schedule on July 4; on a normal weekday schedule on July 5; and on a normal weekend schedule on July 6. Extra trains will be added during the evenings, as needed, to match passenger volumes.
To minimize long lines and delays:
Missouri riders are encouraged to use the 8th & Pine station
Illinois riders should use the Laclede's Landing station
You should expect trains to be crowded, particularly during the evening after the fireworks have concluded. Metro will have extra security, personnel and volunteer employee ambassadors assigned throughout the MetroLink system. Metro Transit's law enforcement partners at the St. Louis County Police Department, Metropolitan St. Louis Police Department and St. Clair County Sheriff's Department will also have extra officers available.
Special Shuttle Service
To help get you home quicker at the end of the night on July 4, Metro will offer express bus shuttle service from the 8th & Pine MetroLink Station to the North Hanley and Shrewsbury-Lansdowne I-44 Transit Centers. These shuttles will begin operating after the fireworks on July 4, and provide direct service from the 8th & Pine Station to the North Hanley and Shrewsbury-Lansdowne Transit Centers. These express bus shuttles will be added, if needed, for July 5 and July 6.
America's Birthday Parade
America's Birthday Parade begins at 9:30 a.m. on July 4, beginning at 20th and Market Streets and proceeding east down Market Street to Broadway. Nearby MetroLink stations include:
Union Station
Civic Center
Stadium
8th & Pine
Buy MetroLink Tickets in Advance 
To avoid waiting in line, purchase your round-trip tickets using the Metro Mobile app. Select either the 'Fair Saint Louis Pass' or 'Fair Saint Louis 3-Day Pass.' The Fair Saint Louis Pass is valid for round-trip MetroLink service to downtown St. Louis for any one day of Fair Saint Louis, and the 3-Day Pass is valid for the entire fair.
MetroLink tickets can also be purchased at Ticket Vending Machines located at all MetroLink stations, and from Metro ticket vendors.
Where to Park
Park at any one of 21 free Park-Ride lots at MetroLink stations. Large number of parking spaces can be found at:
Brentwood I-64 Transit Center (914 spaces)
North Hanley Transit Center (1,731 spaces)
Shrewsbury-Lansdowne I-44 Transit Center (800 spaces)
Emerson Park Transit Center (815 spaces)
Fairview Heights Transit Center (853 spaces)
Things to Know
There is no eating, drinking or smoking (including e-cigarettes) permitted on Metro vehicles or on Metro property. For those bringing strollers on board, please fold them up before boarding the train. Alcohol and firearms are prohibited on Metro Transit vehicles and property. No alcohol or coolers are allowed at Fair Saint Louis. Pets are not permitted on Metro Transit vehicles, except for service animals.
Let's Go
Plan your trip to Fair Saint Louis:
Find schedules, park-ride information and more
Contact Metro Transit Information – 314-231-2345 (phone) | 314-207-9786 (text) – available Monday through Friday from 7 a.m. to 6 p.m. Metro Transit Information will be closed on July 4.
Return to Blog
Categories:
Transit Benefits