November 3, 2017
This is a westbound Bi-State bus passing Kiener Plaza at Market and 6th Streets in May 1978.
This 1.9 acre park, dedicated in 1962, is a connector of sorts between the Gateway Arch on the Mississippi riverfront and the Gateway Mall, a series of several parks along Market Street in the Downtown and Downtown West Neighborhoods.
Named in honor of Harry J. Kiener, who was born in St. Louis on February 27, 1881. He was an amateur boxer, wrestler and swimmer, but he is most noted for his position on the U.S. track team at the Olympics held in St. Louis in 1904 during the World's Fair. Kiener died in 1960 at the age of 80.
The park was highlighted by the May Amphitheater and "The Runner" sculpture. The Runner is a work from Lithuanian-born immigrant William Zorach. The amphitheater takes its name from Morton D. May (1914-1983), a local art collector and heir to May Department stores (Famous-Barr). May donated many, many works of art to the St. Louis Art Museum.
The amphitheater has since been filled in to make way for a new Kiener Plaza, which opened in May. The plaza now includes more open space, a grassy concert area west of the Old Courthouse, a large playground and multiple fountains. More than 140 trees were planted in the plaza as part of the project.
Have a great weekend!
Photograph taken by Mel Bernero.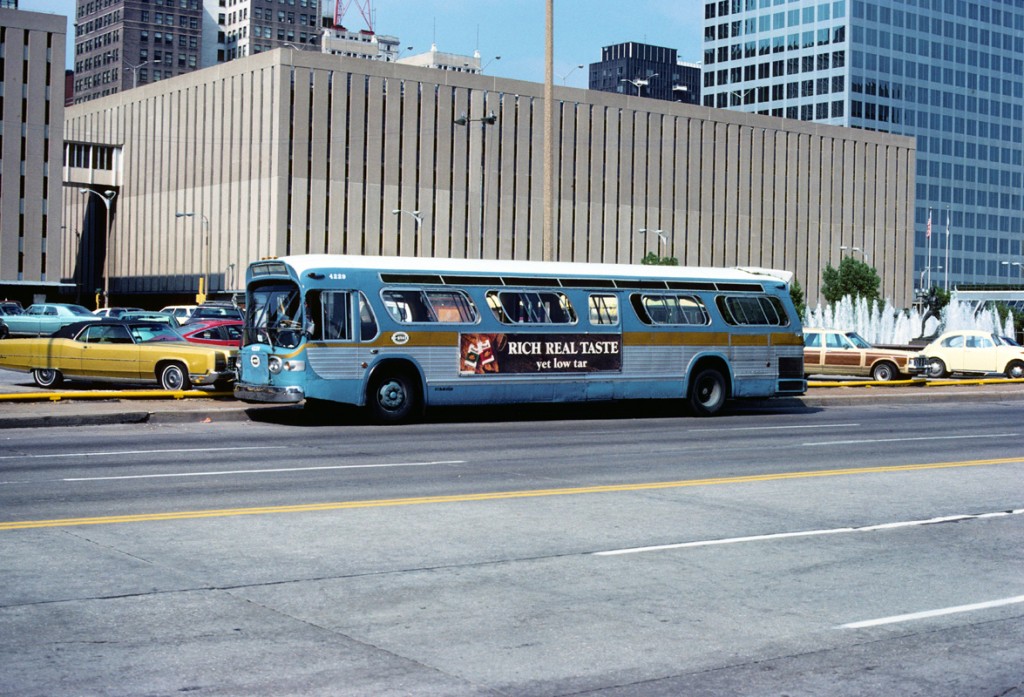 Return to Blog