March 29, 2019
Pictured here is a then-new Lambert Airport terminal, designed by Hellmuth, Yamasaki and Leinweber, a predecessor firm of Hellmuth Obata + Kassabaum. The year is 1956. If you look closely you can see two buses at the far left side of the parking lot.
The modernist building was hailed as the 'Grand Central of the Air' by Architectural Forum magazine it became a prototype for a new generation of air terminals.
Did you know…
That the terminal was originally composed of only three vaults? The identical fourth was added to the east side of the structure in 1965.
If you're lucky enough to be flying out of town this weekend, be sure to ride MetroLink to the terminal!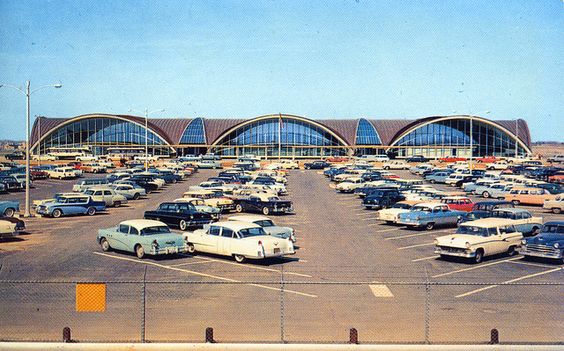 Return to Blog
Categories:
Flashback