August 23, 2019
This week, we look at a view of the Eads Bridge Trolley Station at Third Street (Memorial Drive) and Washington Avenue, circa 1900.
An ornate sign atop the building reads, "The Electric Way" and advertises the stations in Illinois (including Alton, East St. Louis, Collinsville, Granite City, Caseyville, O'Fallon, Columbia, Belleville, Lebanon, and Waterloo). Electric streetcars had become the standard during the 1890s, surpassing cable cars and horse-drawn streetcars.
Take Metro to Blues at the Arch tonight near this very location!
Have a great weekend!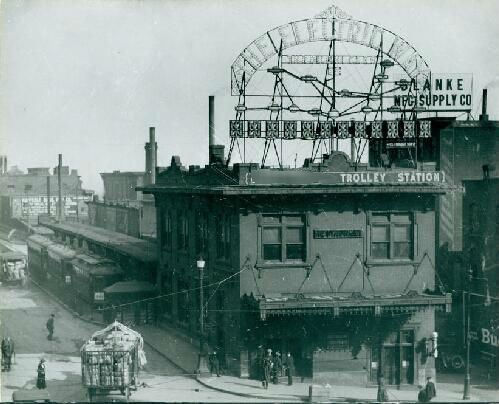 Return to Blog
Categories:
Flashback